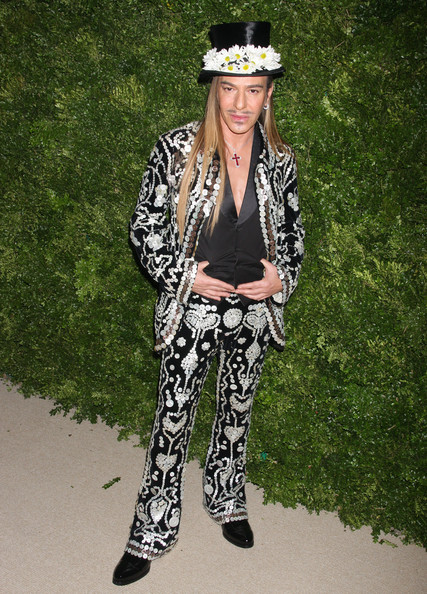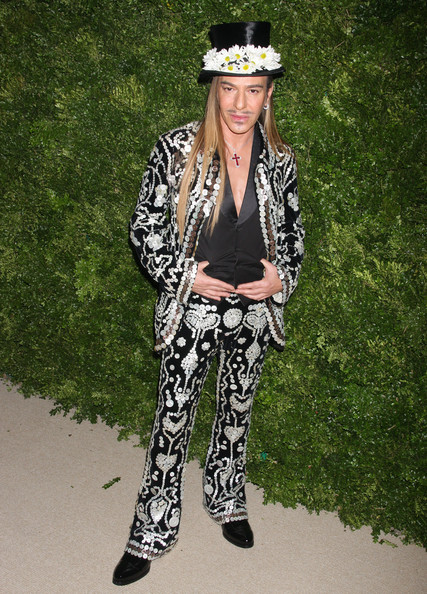 Where for art thou rebellious British designers? John Galliano has been announced as the new honorary chairman of Fashion Fringe at London's Covent Garden , and he's looking for the next, er, Galliano.
He'll be there for two years, replacing Donatella Versace in the search to select the very best British design talent for the project, but he's already big on ideas for what he wants to find.
"I am hoping we find a rebel genius," says Galliano. "I will look for someone who reminds me of me when I was starting out – someone original, unique, who has their own style and handwriting and isn't afraid to try something new. Fashion sometimes gets scared and plays it too safe – but I want to push boundaries."
Luckily, the founder of Fashion Fringe, Colin McDowell, is also hoping to find an experimental young thing.
"Thinking about recent events has made me re-examine what the spirit of London fashion really is – and that is bold, exciting fashion that breaks through the barriers and moves fashion," McDowell told Vogue UK this morning. "And, of course, nobody does it with such imagination and fabulous originality as John Galliano. This is the searching, radical spirit we are planning to uncover and bring back to London fashion through its young designers."
Fledgling fashionistas take note, the application to Fashion Fringe opens today at www.fashionfringe.co.uk and runs until April 30th.