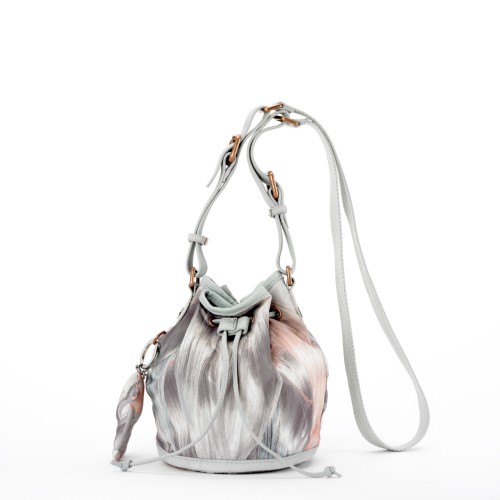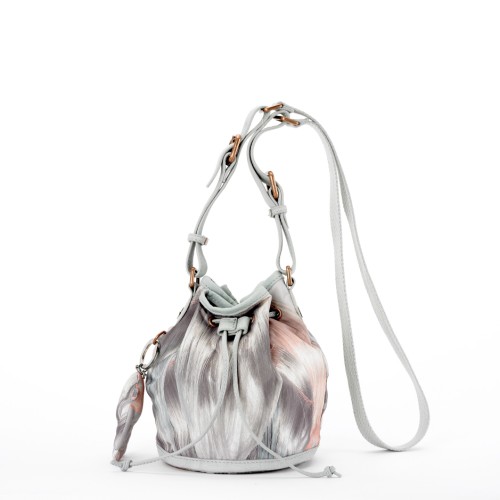 You may not have come across the label El Delgado Buil, but popular handbag creators Kipling are hoping to change all that with their latest collaboration with the Spanish brand.
After the success of their collection with designer Cathy Pill last season, the Belgian label selected the El Delgado Buil to create a capsule collection of accessories that is both feminine and romantic, whilst still reflecting the Kipling look that has been going strong for over 20 years.
The six bags, entitled 'Majorettes', are made from a combination of leather and fabric, with an on-trend pastel coloured hair print that gives off a soft tie-dye effect. Our favourite shape is the Reyna, a casual drawstring bag that can be worn with a short or long strap, or across the body for ultimate ease.
Anna and Macarena, the designers behind El Delgado Buil have said: 'It's as if we took all our best hits and put them together: the idea of the hair print is something that we truly like and have used in past collections. Same with the fringing. As for the strings and the hearts they make reference to the ultrafeminine woman that we shall present in Majorettes.'
Of course, no Kipling bag would be complete without the Kipling monkey keyring and this collection features one in the unique print from El Delgado Buil.
The Reyna bag costs £55 and the entire limited edition collection is available at Kipling.