Last Updated on 8th April 2010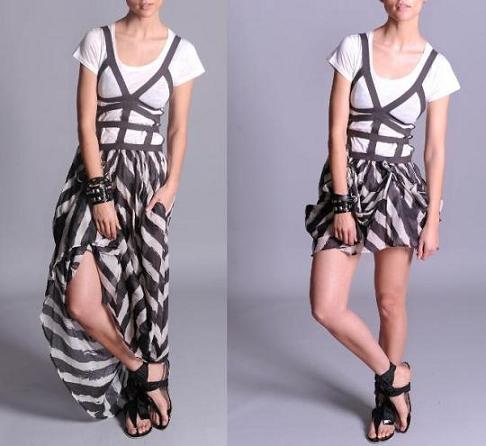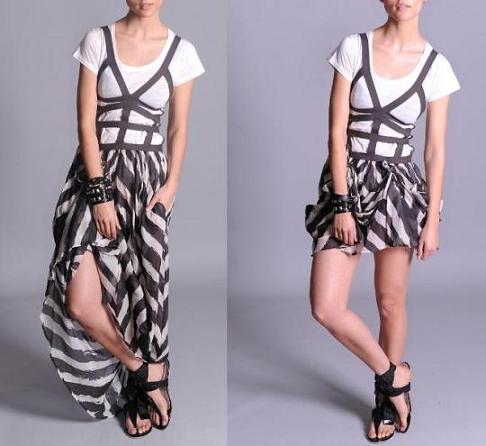 Unsure of whether to go for a maxi or mini length this season? Do both. Trans-seasonal dressing can be somewhat tricky at the best of times, but thanks to the design duo at Sass & Bide, our dilema can be solved in one easy step – or dress, as the case may be.
Channelling the underwear as outerwear trend, the pair have created what's been dubbed the gathered maxidress with bodice – a signature Sass & Bide maxidress with an elasticated cage bodice. Sounds simple enough, you may think, but this dress has potential.
Potential to become a minidress, in fact. Gather ties at the hip of this dress allow the skirt to be scooped up and fixed to leave a full skirt with a thigh-skimming hemline.
One dress, two styles, and a never-been-easier day-to-night outfit – we're calling this a summer staple (though don't forget that white tee, you'll be left a little exposed if you do).
Available at MyCatwalk.com for £187.
[Images]