Last Updated on 13th April 2010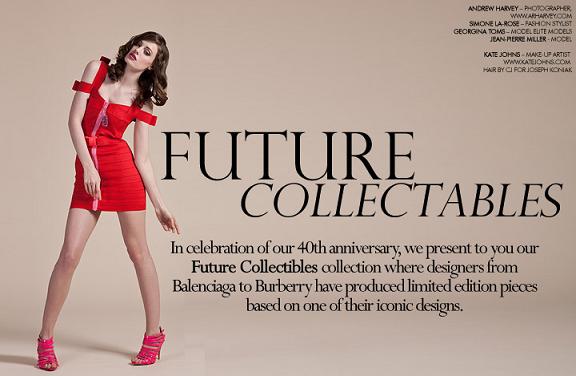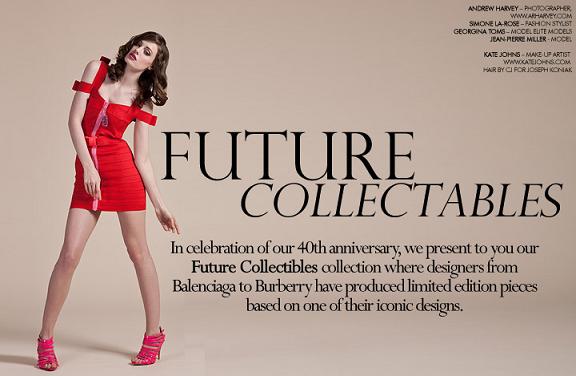 This year, London's much-loved luxury boutique Browns is celebrating its 40th birthday, and to help celebrate, it's called upon some of its finest fashion friends to relaunch their most iconic pieces – or design new ones.
It's hard to believe that Mrs. B has been in the Browns business for four decades, but that creative eye hasn't altered one bit, nor has her persuasive power: with London's best-loved designers at her beckon call, she's asked them to re-issue some of their most prized pieces, or design new ones altogether exclusively for the store.
And what's more, it' being done as a thanks to you, her loyal customers. Hence known as the Future Collectables collection, you'll be able to snap up a cool Christopher Kane bandage dress or a signature floral Erdem frock, Elle UK reveal, as the line launches tomorrow.
But better still are the prices. Promising to be purse-friendly, everything from Stella McCartney to Sonia Rykiel, Burberry to Balenciaga, Ashish to Alexander Wang – you get the idea – will be affordable.
And those of you across the pond, worry not your envious heads – though Future Collectables launches in London stores tomorrow, a pop-up shop will be touring the fashion capitals so style setters across the globe can get in on the action. And of course, it'll be available at the Browns boutique online, too.
[Images]