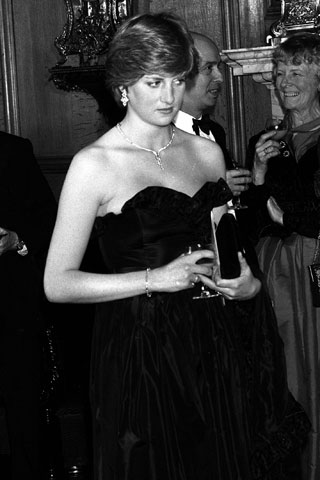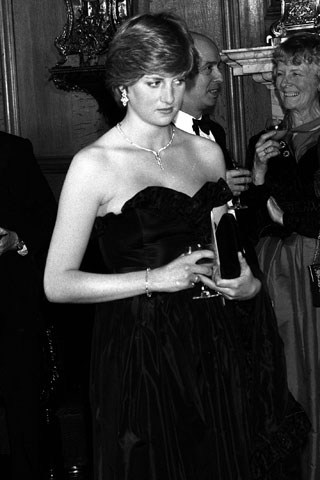 It was the dress that earned her the title of 'Daring Di', and the dress that subsequently sent her soaring in the style stakes. Now, the dress designed by David and Elizabeth Emanuel for Princess Diana is going under the hammer.
When the young Princess, then 19, officially stepped out for the first time since her engagement to Prince Charles in a low-cut black taffeta gown, a fashion fascination was born – and seemingly, it still lives on today.
"The transformation was incredible," Elizabeth Emanual told the Daily Mail. "She arrived [to try it on] looking like the nursery school teacher she was, but now she looked like a movie star. 'We hadn't considered the fact that when Diana bent over – as she would have to do when getting out of the car – she would show quite a lot of cleavage. We just thought she looked fabulous."
The Emanuel-designed dress will be going up for auction in June alongside plenty more of the Princess's iconic ensembles, including a chiffon blouse she wore to her engagement portrait, original sketches of her wedding dress and its final calico toile – and the 30 lots are expected to make quite the six-figure sum.
The auction will take place at La Galleria in London's Pall Mall on June 8 – bids at the ready if you're a royal fashion fan.
[Images]