Last Updated on 5th May 2010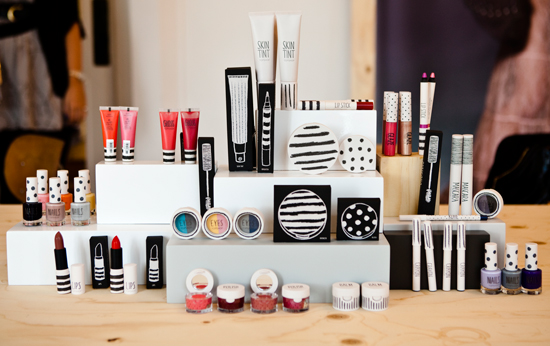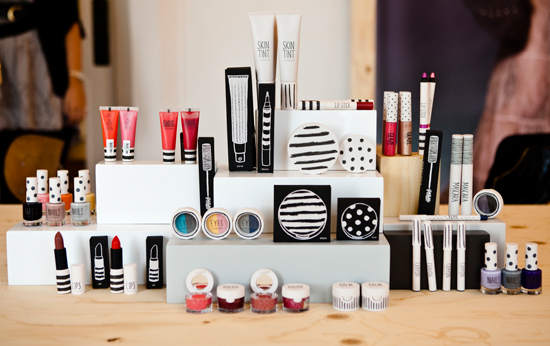 A month or so ago when we heard that Topshop was due to launch a make-up collection, we were pretty darn excited – and intrigued – by the whole shebang. Fast-forward to today and we the wait is over: it's landing in stores as we speak.
And where better to hear all about it than from the proverbial horses mouth – that's Lizzie Dawson, just so you know.
"Well we started out really simply by imagining what pieces would go into our ideal make-up bag and we came up with a Core Range of bronzers, skin tints and glow that we know girls are going to love using every day," Lizzie tells Topshop's Inside Out blog of the line she's created for the store. "Then we had the most fun ever with the Trend Collection, which is limited edition and comes out every three months. We went to loads of festivals and got a real sense of this thirst for newness in the air. Make-up looks change as often as garments do, so we took our cue from Topshop clothing and came up with products that we already totally adore. It's all about colour colour colour and getting really creative with glitter pots and kohl pencil and lashings of mascara!"
And it's not just Lizzie who's raving about the range. Sophy Robson of Sophy Nails – just about the coolest nail girl in town, FYI – is a fan of the nail polishes. "The colours are great and consistency easy to use, especially for that price… how can you go wrong!" she wrote on her blog.
We're sold: great products, great price point, and all wrapped up in ultra cute polka-dot and striped packaging. Yes please.
[Images]