Gwyneth has been showing off those enviable pins again, but this time in a pair of super-skinny J Brand denim jeans. If they can make mere mortal legs look like Gwynnie's then they're definitely a must-have in our books.
Looking stylish as ever Gwynnie teams the jeans with a chiffon print top and a sleek leather, not forgetting those fabulous ankle boots for a bit of added glam. Her glossy hair and subtle makeup give this casual look a really polished feel – something that Gwyneth has got down to a tee.
Gwyneth's 901 denim leggings in Viper aren't available to purchase in the UK just yet, but denim gurus J Brand do a similar pair already in the form of these figure-friendly black skinny jeans. Team with your favourite ankle boots and trusty leather and you'll be giving Gwynnie a run for her money. All you need to do to finish the look off is find a Chris Martin to adorn your arm…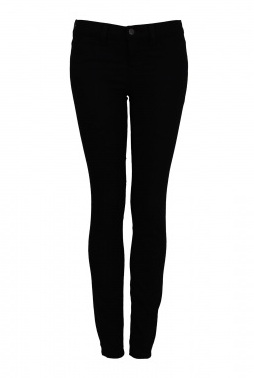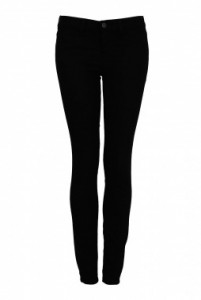 J Brand Black skinny jean legging available from My-wardrobe £145.