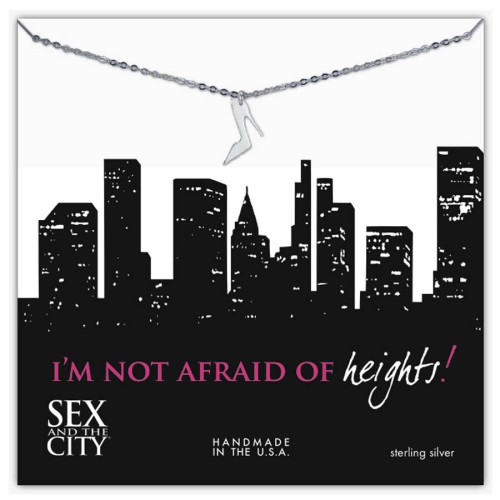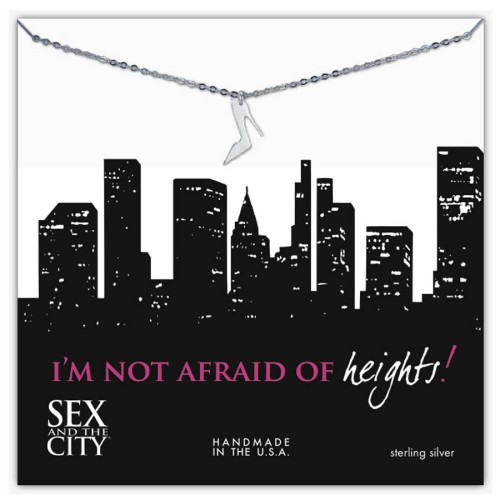 Film merchandising is big business these days so it's no surprise that we've started to see lots of Carrie Bradshaw-esque accessories hit the shelves prior to the release of the much-anticipated Sex and the City 2 movie. We thought we might be over the silver-screen / jewellery crossover after the fantastic efforts from the likes of Tom Binns and Anna Lou of London for Alice in Wonderland but once again, we've found ourselves wanting more of that sparkling movie merchandise.
Always suckers for anything shoe-related, we're quite taken by this delicate, sterling silver necklace from Dogeared, which features a cute, stiletto pendant. Aptly entitled 'I'm not afraid of heights!' This fun, SATC-inspired piece is just the thing to get you in the mood for the film… (not long now, ladies!)
Not a fan of the silver? My-Wardrobe are also selling the gold-dipped version – just a tad more pricey, at £68.
£58 from My-Wardrobe.