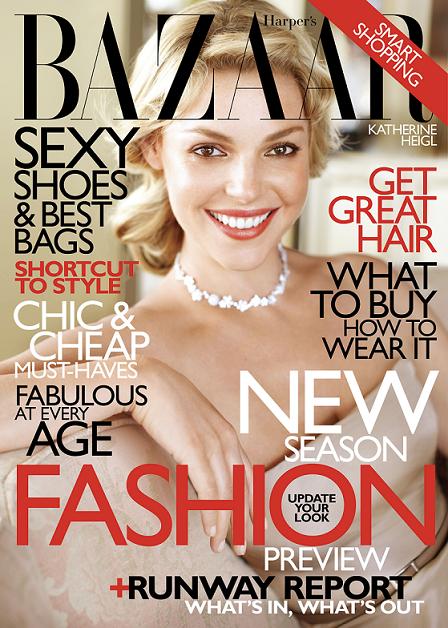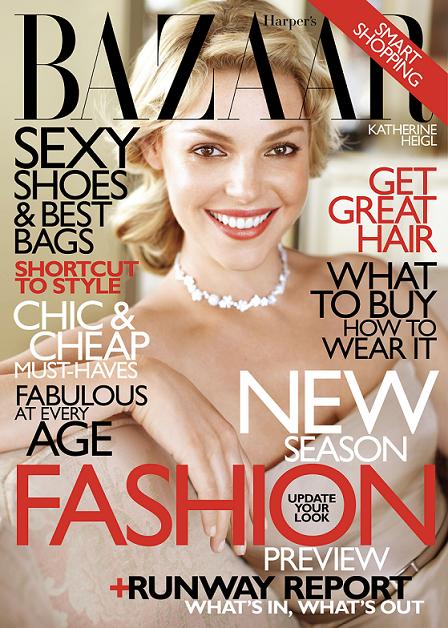 She's gorgeous, glamorous, has topped many a best-dressed list with a burgeoning movie career to die for, but Katherin Heigl's not perfect. In fact she's been known to be rather opinionated and outspoken in the past, often landing her in trouble – but that's all about to change.
"I spent so many years just saying what I felt without thinking about the ramifications, without understanding that I have this opinion but not everyone might share that opinion and now they don't like me because of it," she says. "That was really awkward."
Awkward it may have been, but it's just part of being normal – something Katherine insists she is.
"I was really raised with the idea that it's important to be honest and to share your experiences, both disappointing and exhilarating. But sometimes I think the American public just wants to see my life as good fortune," the actress tells next month's Harpers Bazaar, for which she is the cover star. "They don't want to know about the day-to-day. It ruins the fantasy. It's lame to say that I'm a normal girl, but I think I am."
And so normal, in fact, that as a recent mum to her 18-month-old adopted baby Naleigh, she just can't get to grips with the whole celebrities' daughters' fashion thing.
"Dude, I try, but I'm not nailing the baby fashion," she admits. "It's intimidating. I get beautiful outfits from Gap and baby Juicy, but I'm not layering it or putting her in Prada flats. It's really stressing me out."
She's looking at you, Suri Cruise.
Read the full interview in June's issue of Harper's Bazaar, out June 1st.