Last Updated on 1st June 2010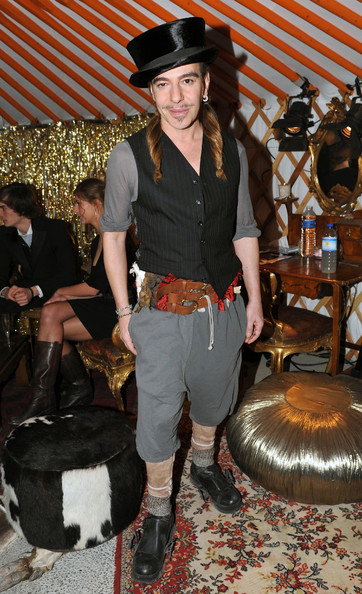 It's been a nerve racking few months for the hopefuls of this year's Fashion Fringe, but today, for 10 hip young things, the dream of winning is a step closer – the semi-finalists have been announced, and they're frantically preparing for their final task as we speak.
Alice Palmer, Charlotte Linton, Cornel Bolt, Corrie Nielsen, Danielle Windsor, Edward Finney, Fjodor Golan Frydman, Ju-Hong Chang, Jade Kang and Silvina Maestro are the successful 10 selected by John Galliano, the new chairman, to be put through their fashion paces today at the London College of Fashion.
"I hope we can find and inspire new rebels," Galliano says of this year's talent search, "and new names to take fashion to the future."
The three that impress Galliano the most today will go through to Friday's final at London's Ivy hotel, where they'll be joined by SHOWstudio founder Nick Knight in a discussion about London's creativity and the future of fashion, set to be live-streamed at 5.30 from www.fashionfringe.co.uk.
And Colin McDowell, founder of the Fashion Fringe, couldn't be happier with this year's process. "I am really happy that John and his team took the selection of the ten semi-finalists so seriously," he told Vogue UK. "They really have looked very closely at the applicants and I am pleased to say that they have chosen ten exceedingly strong contenders."
Stay tuned for Friday's final.