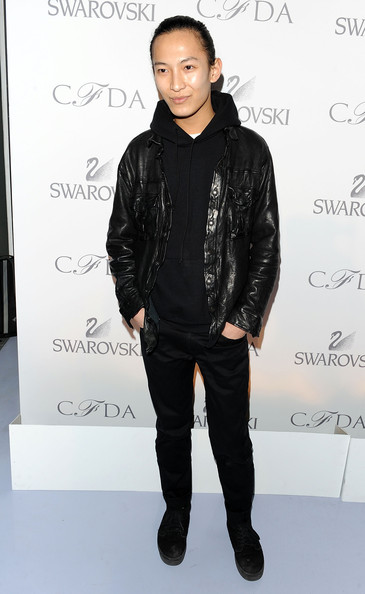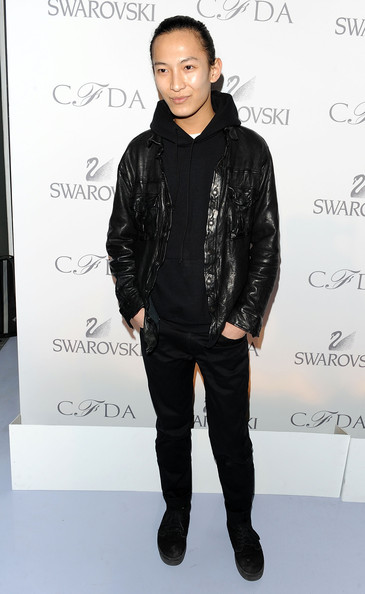 Be still our beating hearts. Fans of sleek urban styling you're in for a treat this morning, particularly if you're an Alexander Wang fan – the American designer has announced he'll be launching a new line of essentials to bring that model-off-duty look he's coined so well to a wider audience.
It's yet to be named, but Mr. Wang has been quite detailed about what the new line has in store – there'll be three pants, two jackets and one flat-front shirt, for starters.
"After last season we started looking at our carry-over business, what our customers come back for again and again," he told WWD, adding that prices will remain similar to his mainline opening price tags. "There's also this perception that we're very young. Going to trunk shows, women always say, 'Oh my gosh, I love your brand.' This is our way of being more democratic."
From the picture we've seen of a slick leather blazer and tailored trouser combo, the new line has Wang's signature urban attitude sweeped all over it, though it looks less relaxed and a little more classic than his T diffusion line.
But that's deliberate, of course. "T is very casual and easy," Wang explains. "I don't want to say [the new line] is based on tailoring or business attire, but they're two different focuses."
In other Wang news, he's set to open his first ever store in New York sometime this year. Tres exciting all round, we think you'll agree.