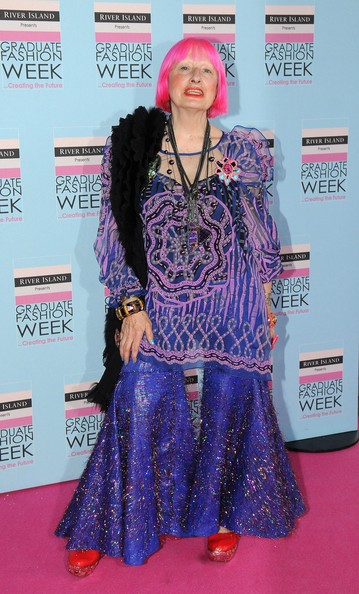 There are some people we could sit down and have afternoon tea with every day without ever growing tired of it, and Zandra Rhodes is one of them. But as luck would have it, that's something we may just be able to very soon with the promise of a brand new store.
Well, perhaps not the tea part, but a jolly good natter, anyway. According to the designer, setting up a new London store where she can chat away to her customers is top of her to do list – and, if luck's feeling generous, we may just find a certain Christian Lacroix coming by.
"It's something I'd absolutely love to do," she told Vogue UK of her plans for a new shop. "It's my next big plan – I just want to be able to see everything and to go in there and meet my customers and see what they want. Did you ever hear Christian Lacroix talking about my old shop? He said he used to press his face up against the shop windows just to have a look – isn't that just lovely? Maybe he'd come back again."
Perhaps someone should send the memo to Christian. Until such time as the new store comes, though, you'll have to make do with her latest handbag collection to get your dose of Rhodes, which has just hit stores – we can think of worse things to console ourselves with.