Last Updated on 19th October 2013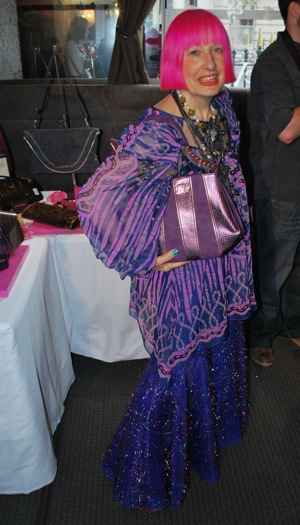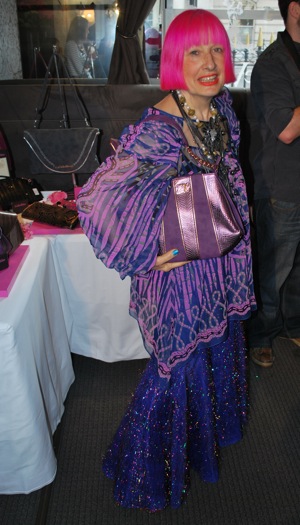 'My glasses, my purse and my keys,' those are the essentials that Zandra Rhodes keeps in her handbag, but will she be carrying the Rose clutch or the Quartz shopper I ask, 'Well [the clutch] is great for going out at night but the shopper is so practical, because I can only wear my heels for so long and I can fit a pair of flat shoes in there too.' Ah, a woman after our own hearts!
Indeed, last night we were treated to a preview of Zandra Rhodes' new bag collection for AW10, and amongst cocktails and canapes – and a very chic nail bar – we got the chance to pick out our favourites from the range, with a little help from the woman herself.
Where do we start? Well there's the divine Citrine suede envelope clutch in raspberry which is finished with Zandra's signature and chain detail print, or the colourful Peridot bow-clasp clutch which is embroidered with an abstract image of Zandra's face.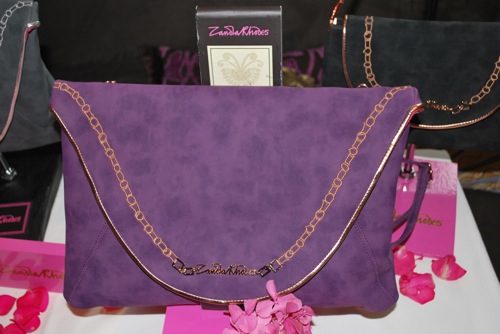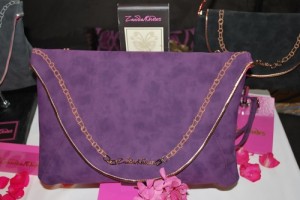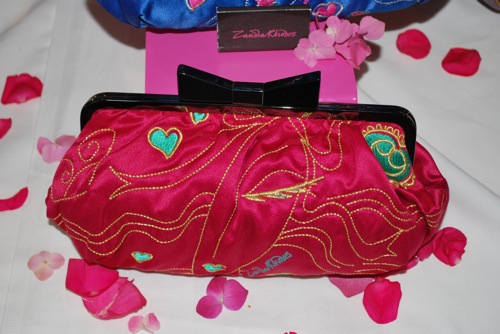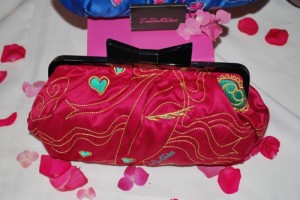 If you're more of a statement shopper kind of girl like us, then you'll love the turquoise moonstone bag – with a chain link strap just the right length to sit atop your shoulder and with a clasp opening to a more than ample sized bag, you'll be able to fit all your essentials (and a pair of flats!) in their easily. Other stand out pieces include the fun Sunstone clasp-close mini bags that feature a rose gold logo plate from her heritage collections, and the half Moonstone clutch bags which make for a perfect evening option.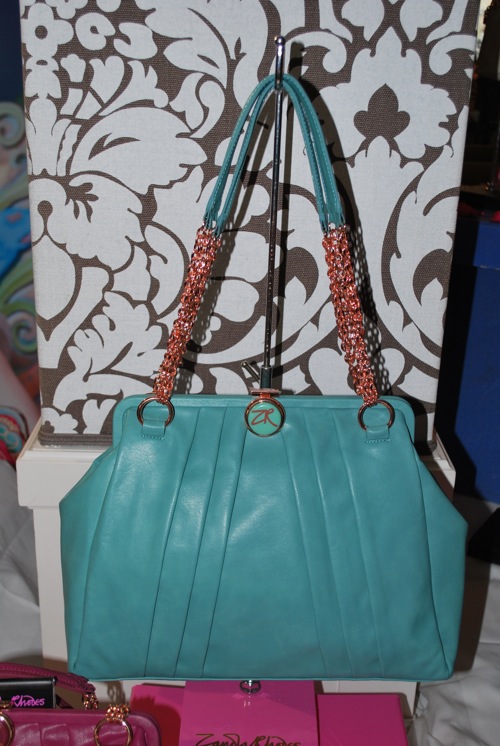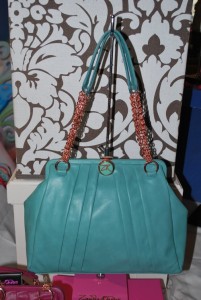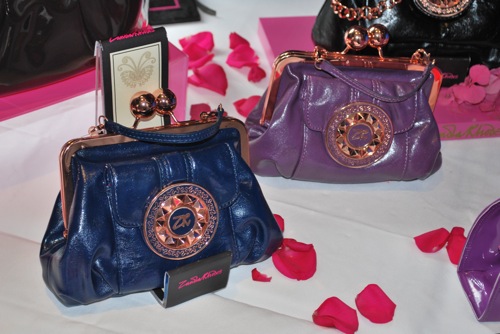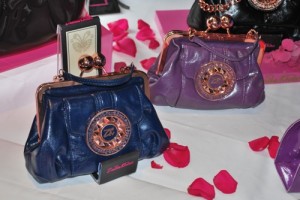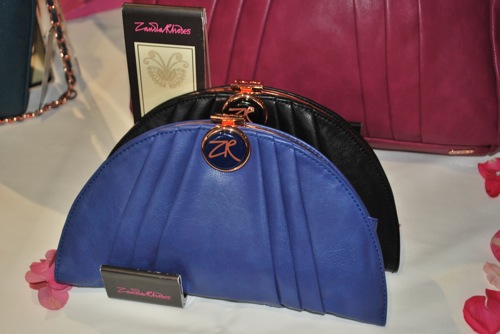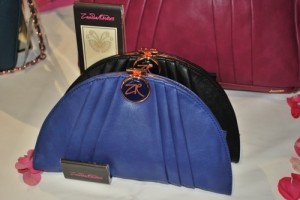 With its bold and fruity colour palette the collection is unmistakably Zandra, but the finishing touches, such as the shocking pink inside of the bags and the heritage prints and logos don't dominate the look and feel of the pieces, which will appeal to both long-time Zandra fans as well as those discovering her for the first time.
And the best news? You'll be pleased to hear that the pricing is more than affordable, which means you can own a piece from a great British designer from just £40. Just which one to choose? At that price we think we'll have two!
The collection will be available from August in House of Fraser and Fenwicks.