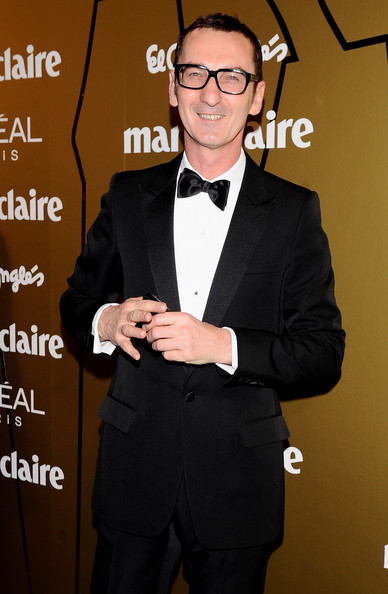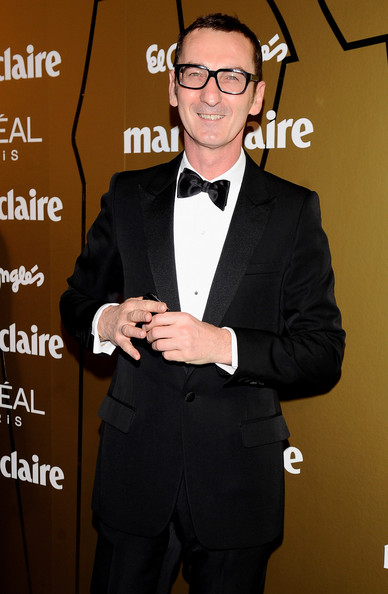 Bruno Frisoni, who now has his own small but successful label as well as remaining at the helm of Roger Vivier, was once renowned for his extreme shoe designs – but not today. He stopped doing that when everyone starting wearing them. Today, you'll find him doing something more bourgeois.
Something, he says, he's doing because fashion has taken a conservative turn. Well, that and because he wants to be different.
"What is very fashionable today is much more conservative. The consumer is still buying extreme styles, but we are moving toward something more bourgeois. A season ago, I tried to work on a different, lower silhouette because extreme silhouettes like platforms were everywhere at every price in every country with every kind of people wearing them," he explained.
"It's not extreme or refined any more to me. I just wanted to be different. When you love fashion, you want to have your own look, and over the years, we've lost that. But now I feel we are going to something different. Minimalism is something to go back to, especially in luxury."
So what can we expect from Bruno Frisoni next season? Fewer styles, to make his line even more exclusive, apparently.
"For fall '10, I cut the size of the collection to about 35 to 40 styles per season. Half of these are continuing styles, half are new. Now I find that when people see the collection, they immediately know what to buy. It's better edited," he tells WWD of his eponymous label which, just like Roger Vivier, is "sexy, eccentric and extreme."
Well, let's hope all the middle class folk like that.