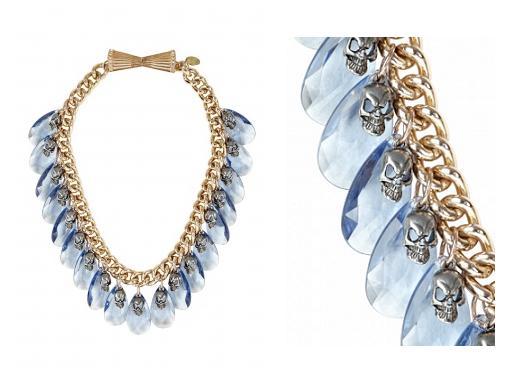 Since debuting at London Fashion Week seven years ago, hot jewellery label Mawi jewellery has been seen on every fashionista and their friend from Alexa to Sienna – and her new exclusive collection for my-wardrobe.com has a few more treats in store.
We were already converts before we caught wind of the new capsule collection, which features a theme of skulls, but Mawi seems to be having a very McQueen moment. We're loving this blue-jewelled teardrop necklace, complete with thick gold chain and miniature skull decorations only visible when you lean in close – it's quite the statement piece.
When jeans and plain tees look a bit tired, or the LBD falters, this Mawi skull necklace is certain to revitalise all of your staple outfits. Get it quick before it goes!