Last Updated on 20th October 2013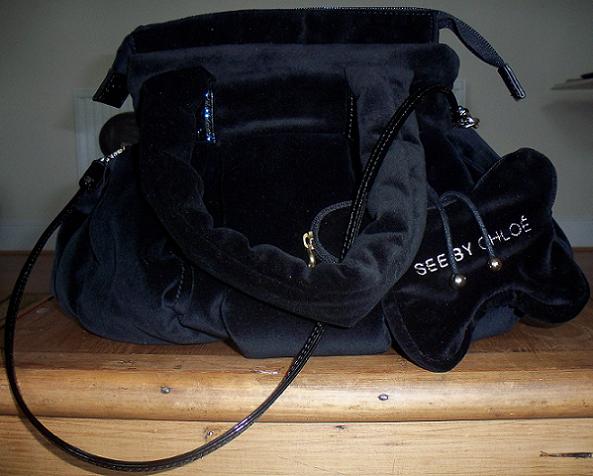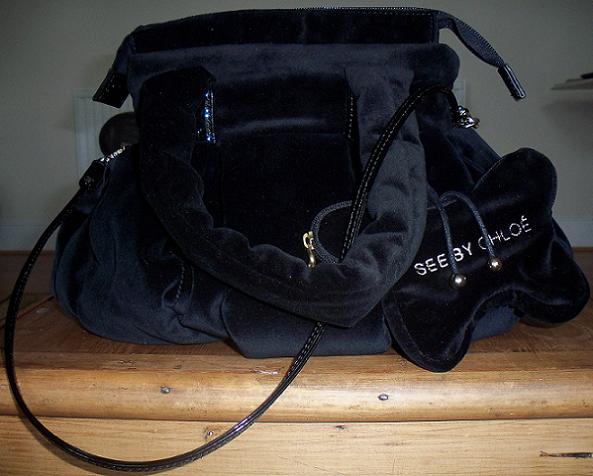 After a brief diversion we're back to bags this week, and in an effort to make sure we keep things varied price-wise, we've spent a week with See by Chloe's latest crush – the small velvet Matina.
Meet Matina – she's made of velvet. That nice soft velvet you want to touch and stroke all day. I'd seen her in pictures and was intrigued by her small pouchiness but, truth be told, I was also a little bit wary. Don't get me wrong, I love a bit of velvet as much as the next velour-clad girl, but there's a fine line between luxe and yucks.
You'll be pleased to know she's far chicer in real life than her photos give her credit for, and after sharing our unphotogenic stories, we took our first outing together – lunch. She didn't eat, thankfully, because god knows it would've been messy. That's my only worry with Matina – she's soft and strokeable, luxe and lovable in her very velvety way, but she's not all that practical. One spill of drink and there's no wiping clean – she's sucked it all up before you can say an expletive.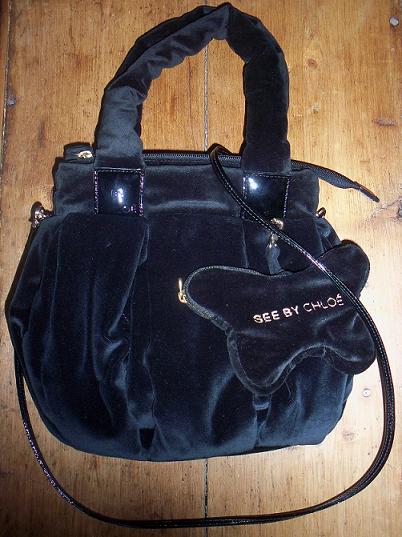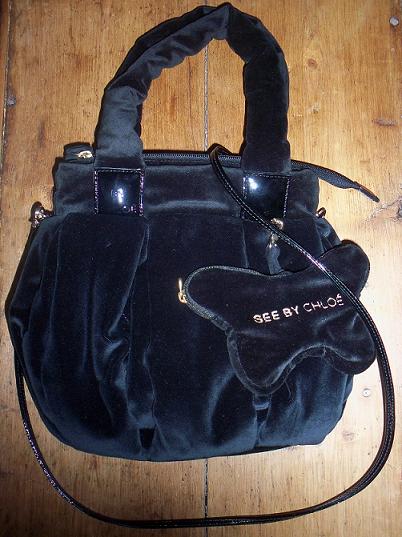 She does, however, make a great day-to-night bag. With her slouchy shape she's great for Sunday slumbering slung across your body, but her patent trims and gold hardware offer a subtle sophistication for the evenings, too, when she's sitting on your arm.
Getting down to the small of things, she is rather petite. But so I see, she's a small Matina – you can get a bigger version if you should so wish. She'll happily hold my purse, a small umbrella, notepad, camera and a few other little items, but there's no room for a just-in-case jacket – unless pac-a-macs are your thing. But her inner zip's still amply big enough for my make-up, and she's got two smaller pouches inside to hold my phone depending on its size, though I preferred squeezing mine into the butterfly-shaped pouch at the front. Oh, didn't I mention? Matina's got a detachable coin purse at the front, too. Whether you leave it on or not is up to you, but I think it adds a touch of whimsical charm.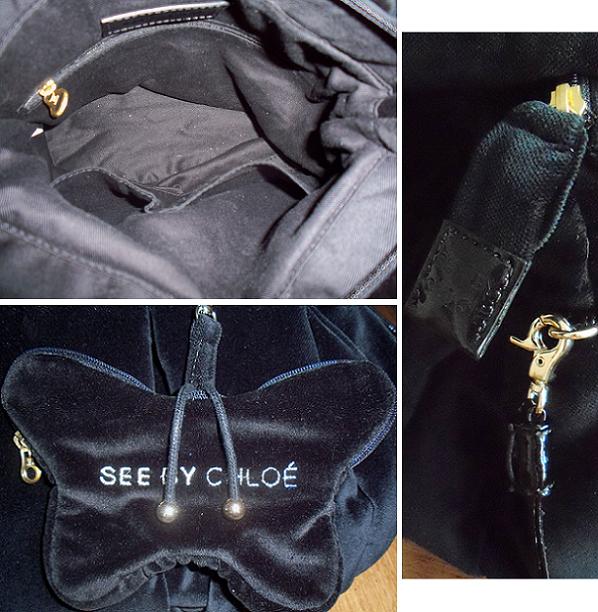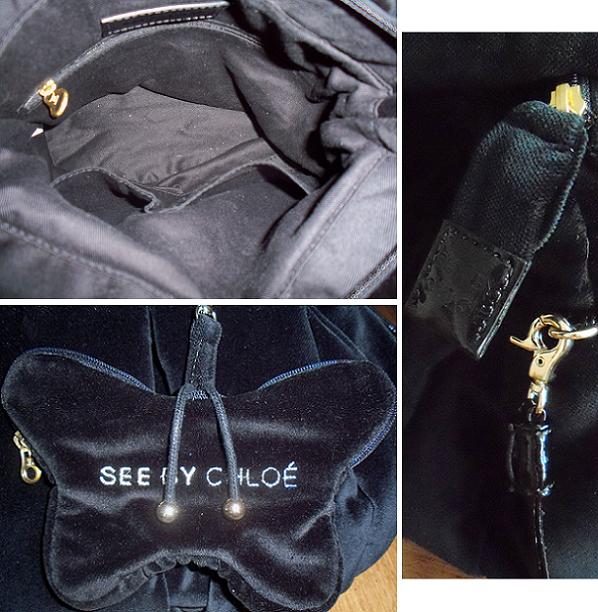 She's got other darling details too: patent patches at the base of her velvet handles, a detachable patent strap, pleated detailing for a puffed shape, gold hardware, a See by Chloe imprinted velvet and patent zip pull, See by Chloe gold stitching on the coin purse, and an imprinted patent logo inside – pretty impressive, given her price point.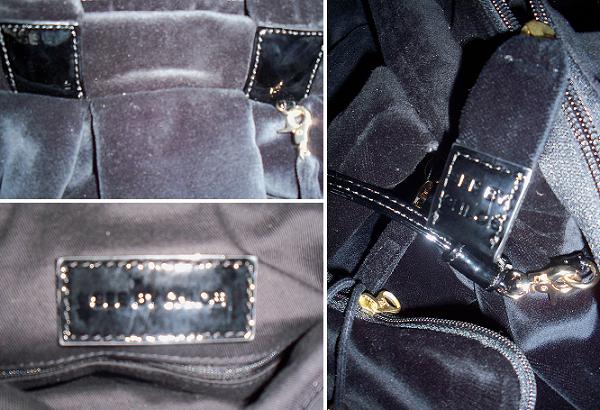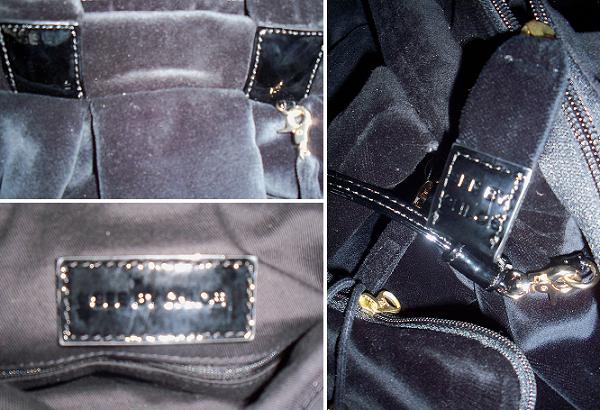 And on that note, she's £160, which isn't bad, but it's not great. And that's because Matina's not an investment. Yes, she's spot on for this coming season with her velvety texture, but give it four seasons when velvet's been forbidden to the depths of our wardrobes, you'll have forgotten all about poor old Matina. Instead, I'll call this an impulse buy – if you've got just over £150 to spend on a whim, Matina will be great for adding a bit of easy luxe and opulence to the simplest of outfits this autumn… and she really is quite the cool cat once you get to know her.
See by Chloe small Matina velvet bag /a>, £160, available at my-wardrobe.com.