Last Updated on 20th October 2013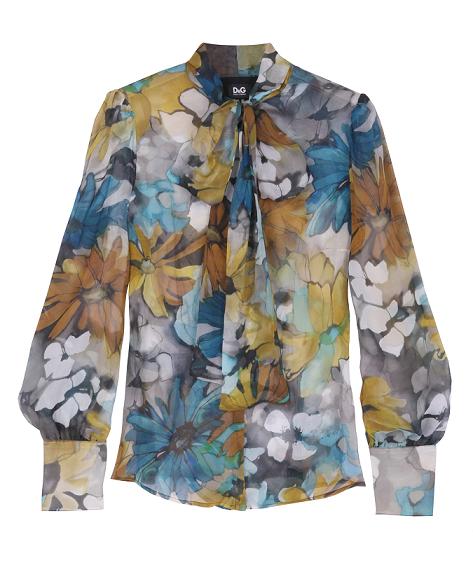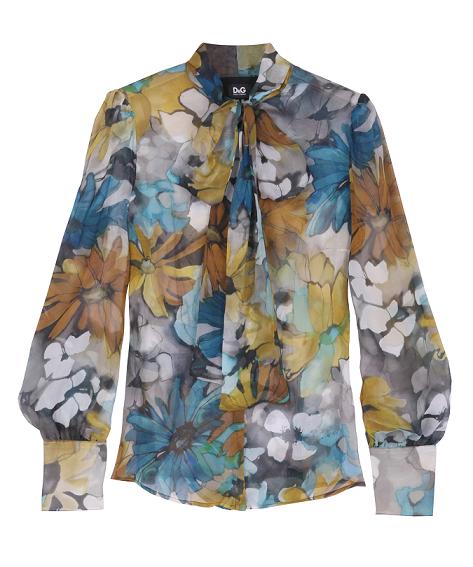 We know you probably missed our 'MFL does…' series last week, but don't worry, we're back with a bang. And a different sort of bang to what you're used to, because this week we've taken a break from our beloved handbags and have tested some ready-to-wear. Not just any old RTW, either – a piece from D&G's new collection, no less. Well, we don't do things by half.
We've had our eye on the Italian label's silk daisy pussy bow blouse since it landed on my-wardrobe.com's virtual shelves, so I won't bore you with how excited I was to test the little beauty out. All I will say is that I also happen to have a slight obsession with shirts lately, so go figure.
Firstly, let's look at the fabric: 100% silk – when D&G do silk, they don't mess around with mixes. I'm rather tempted to do a Marks and Spencer style, 'this isn't any silk shirt, this is a 100% silk, no holds barred, super-soft D&G silk shirt' but I think I'll lose a few of you on that one. Oh, looks like I just did. Whoops. But back to business, this blouse is super-soft and has a luxe light-weight touch that I've yet to experience from a similar versions – what that says about my current state of wardrobe, you tell me.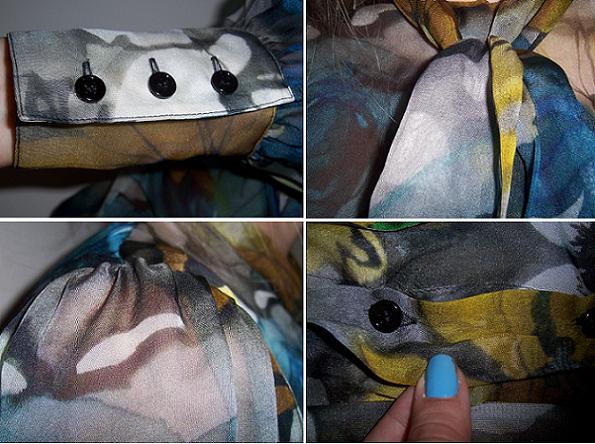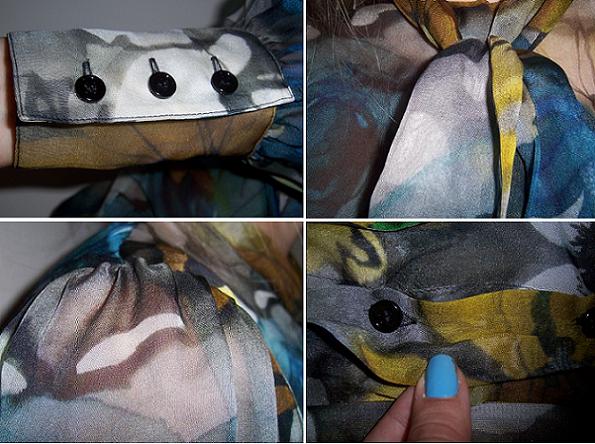 Moving onto the cut and that's beautiful too, as you'd expect from a brand like D&G. Considering it's a size smaller than I'd usually buy, I was especially impressed by its fit – sculpted around the chest but not quite snug, nipped in at the waist but not noticeably so and slightly puffed at the shoulders to balance proportions. In other words, extremely flattering. A special mention here goes to the sleeves – anyone who knows me well will know I love a good long sleeve, and this blouse has lovely elongated black-buttoned cuffs to make it that little bit more elegant – and the detail: I love the high neck with its oversized pussy bow, which adds a special focal point, and the concealed buttons make it that bit sleeker.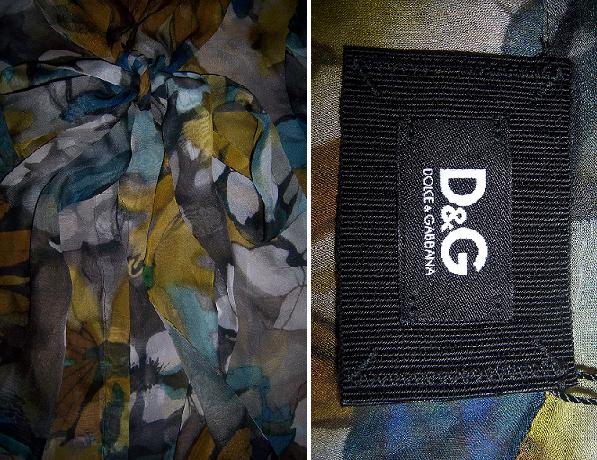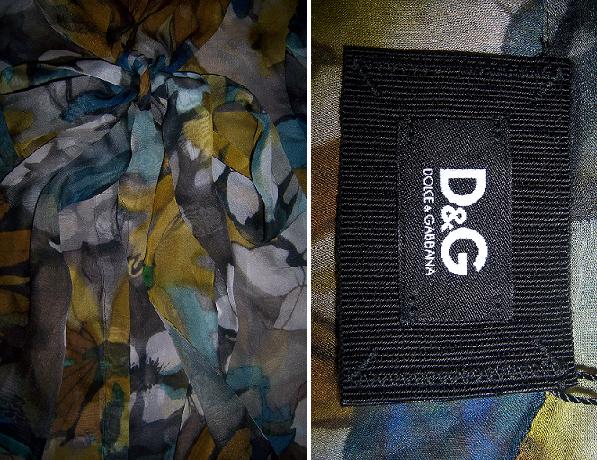 So let's talk about the print. Ah, that pretty painterly print. It's nice to look at, right? And it's even better to wear. In shades of browns, burnt oranges, yellow-golds and teal blues, the daisy print is certainly statement, but not in a pretentious way, you'll be pleased to hear – it's more of a cool-and-confident sort. The colours are actually bolder in real life than I'd have expected from the images (and indeed compared to my own snaps), but it's all the better for it, and it's what takes this from a basic style-staple to a new-season classic.
It's slightly sheer, so for the more body conscious among us I'd suggest wearing a camisole underneath, but I wore mine without (hussy) – after all, I think a slight hint of skin, without actually revealing anything, is pretty sexy. Er, did I just inadvertently call myself sexy? Whoops. Speaking of styling, though, the retro 70s vibe of the D&G blouse works well with high waisted denim for a polished-but-relaxed daytime look, but it also welcomes a more fashion-forward pairing, especially some form of new-season leather – I teamed it with a skirt, thanks to what I had quick access to in my wardrobe, but pants or shorts would work a treat.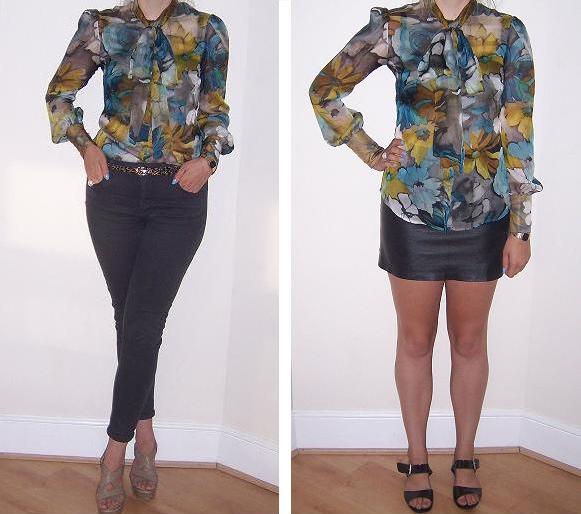 And so to reach the end, we fall to the inevitable: the price. At £295, it ticks all the new-season shirt boxes – painterly prints, pussy bow tie, blues and hues of burnt orange – but for a single piece it stretches the purse strings somewhat. What I will say, however, is this: despite it being great for the approaching autumn, it's essentially a classic floral blouse that, given its vintage feel, will work whatever the season. For those lucky enough to have £300 spare, I'd call this a cool investment, but for many of us it'll remain a dream. Me? It's a dream I never want to take off (and yes, I am wearing it as I type. Again).