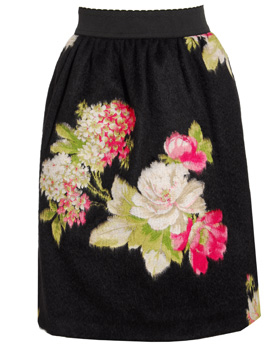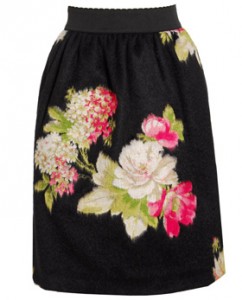 Two trends for the price of one is always a tempting buy. This Dolce & Gabbana skirt not only manages to nail the ladylike look in cute overblown florals, it's also made of mohair. That's right, we said a mohair skirt. Bet you weren't expecting that were you?
Any furry accents on clothes are going to be really popular in the coming months, as are demure feminine separates – although somehow, we doubt you'll be seeing many skirts looking like this on the high street.
Be a little different and have the ultimate conversation starter in your wardrobe; we want to add low courts and a lightweight knit to really make the fashion grade.
Dolce & Gabbana Balloon Skirt with Floral Embroidery, £645, available at Browns. BUY NOW!