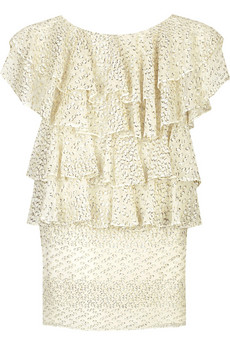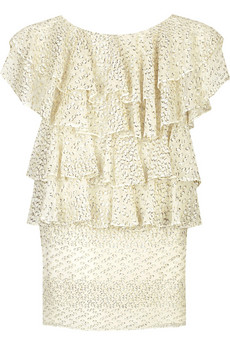 For today's lunchtime buy we're resurrecting some romanticism for that much-needed Friday feeling.
Jason Wu's tiered blouse, delicate in silk-chiffon, might have been the perfect summer blouse, but thanks to the Outnet chilly winds won't keep us away from pretty pieces for too long – especially when cream lace is set to be as big for winter as it has been for spring.
Intricate ruffles around the bust and back show Wu's creative craftsmanship and attention to detail, whilst a slim waist means we won't drown in it – and with black tapered trousers or a narrow skirt, summer evenings can be updated into heady autumn nights.
Jason Wu tiered silk-chiffon blouse, £428, available at theOutnet.com