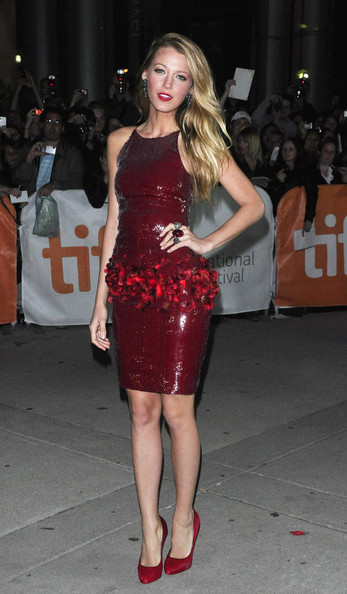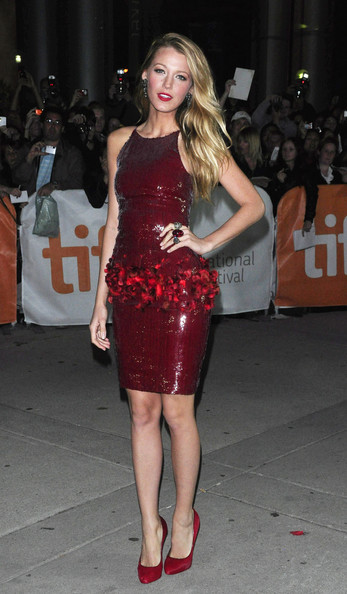 She'd been spotted several times last week at Mercedes Benz New York Fashion Week, from having dinner with Karl Lagerfeld to sitting next to Vogue Editor Anna Wintour, but actress Blake Lively made her biggest impression when making her claim for the red carpet at the premier for her new film The Town at Saturday night's Toronto International film festival.
The 23-year-old Gossip Girl star was spotted painting the town red in a scarlet sequin Chanel couture dress, which clung to her in all the right places – and the roses attached to her lower hips gave her an even sexier hourglass figure.
Flaunting her endless legs, Blake kept everything matching from the red courts to her lipstick to even the ring on her finger, but although she dazzled us with her sexy image we can't help but think that maybe this matching look could of been broken up with a bit of black.