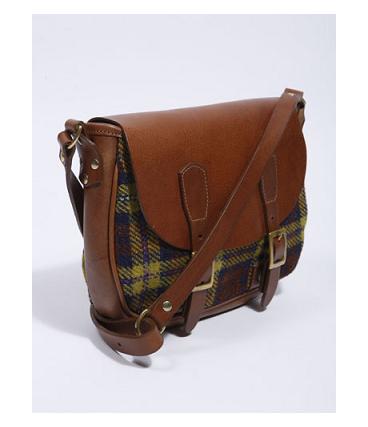 Urban Outfitters have taken a shine to Scotland's famous Harris Tweed, applying it to this season's must-have handbag: the satchel. In a classic tan leather with a double buckle too, this bag is a great winter treat – perfect for daily expeditions.
Tweed is always in style for autumn, especially when it hails from the Outer Hebrides, and the colours of navy, red and yellow woven together on this Urban exclusive are an update on the classic fabric to really add something special to the bag.
Sling it across your shoulder with all sorts of outfits – over your winter coats and capes – and wear with pride.
Harris Tweed Small Satchel, £185, available at Urban Outfitters. BUY NOW!