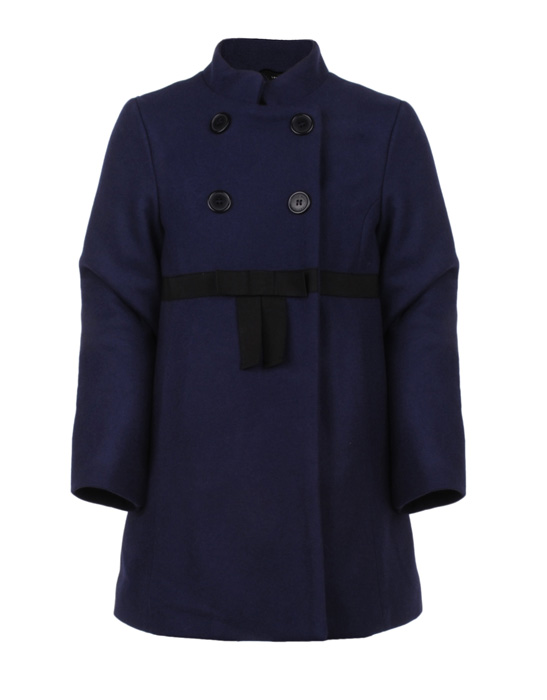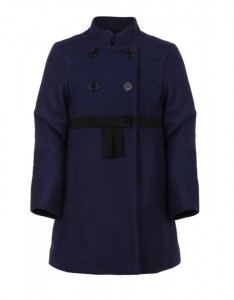 Gossip Girl hit our screens again this week and to celebrate we feel this little Marc Jacobs coat in Ink Blue is a great starter for any back to school wardrobe.
The coat is a great all occasion number and can be worn with school, casual and evening wear, guaranteed to make our mini Blair stand out in the playground. We especially love the dark blue ink tone of the coat as it works well with many a item varying from jeans, skirts and dresses, without appearing too summery. The bow also adds instant prep appeal, and would look great with a matching black bow Alice band or hairclip.
Mittens would be the gloves of choice for the coat, and while black tights, shoes, mittens and hair accessories will match the bow detailing do not feel you need to stick with this palette. Coloured tights, mittens and hats would also be a very fun and preppy way to stay stylish – however do not use more than two colours at a time.
It is also great value for money as it is made from 80% wool and only 20% nylon, and has a quilted inner lining for extra warmth; we wish we looked this cosy and fashionable when we were little…
Little Marc Jacobs Girls Ink Blue Coat With Bow, £153, available at AlexandAlexa. BUY NOW!