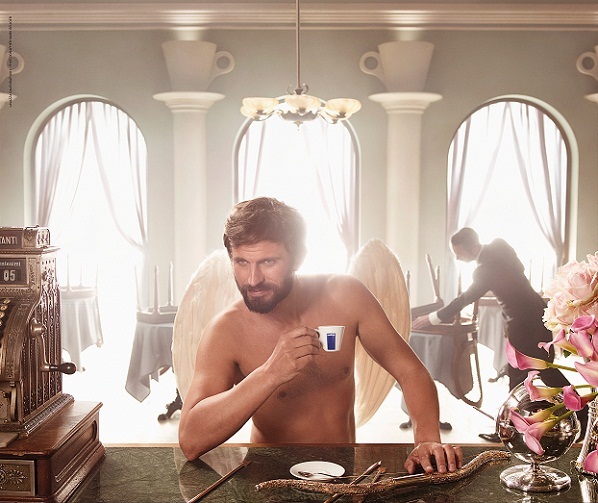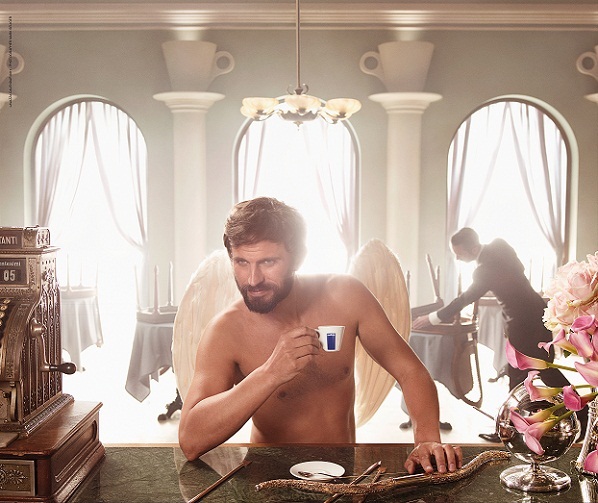 Did we thoroughly whet your taste buds after hearing all about Lavazza's 2011 calendar launch yesterday? Good – now let us drench them with the ins and outs of the new calendar, Falling in Love in Italy, as shot by Mark Seliger.
As you may have guessed by now, the new calendar is inspired by the very thing that makes Italy – and Italians – special: love. Their love of the city, their love of each other, and their love of coffee.
"Over a cup of coffee people can put aside their differences and fall in love," says Seliger, explaining his interpretation of Lavazza's love message. And it's this idea – the idea that coffee is more than just a drink, that it's a social tool to ignite friendship and romance – that's reflected in the six stories that make up 2011's Falling in Love in Italy.
A stellar cast including British model Bill Gentle, Violet Budd and Olivia Wilde (one of America's brightest future acting stars, FYI) tell various tales of love in specially-created scenes from Italy's most famous cities and faces, from Cupid to Capris, to Tuscany and Venice, all captured through Seliger's lens and displayed in six beautiful images.
"For me, love is all about finding something that excites you, feeling that excitement, discovering what ignites your soul, and then allowing yourself to share those passions, cherish them and incorporate them into every second of your day," says Seliger. "What made me fall in love with Italy was the 'combination' of people, there's a certain quality of life that makes Italy truly unique."
And though it may be a je nais c'est quois to you and us, we're glad that Seliger knows what that quality is and managed to capture in in his calendar images. Some are funny – Cupid taking a coffee break – some are romantic – Romeo and Juliet re-inaction – but all are sprinkled with a tender touch of irony and emotion to make sure 2011's calendar is as coveted as the 18 before it.
Look out for the 2011 Falling in Love in Italy Lavazza calendar when it launches later this year – we dare your heart not to skip a beat.
Psst, if you want to get in on some behind the scenes action and take a peek at the hilarious mockumentary Lavazza created, we've got that coming, too – keep your eyes peeled tomorrow.