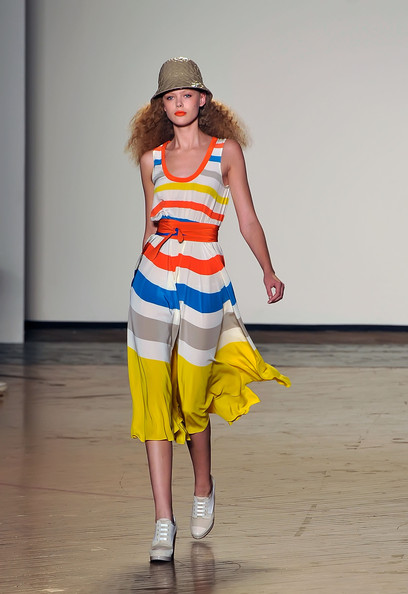 If you thought greatest hits were reserved for music's elite only, how wrong you'd be – it turns out fashion loves a best of, too. To celebrate 10 years of creating cool and covetable clothes, Marc by Marc Jacobs is launching a capsule Greatest Hits collection!
Landing in stores for spring next year, the capsule collection will feature highlights and favourites from the label's women's and men's line since its start in 2001.
And though 10 years of success is reason enough to celebrate for most, for Marc Jacobs' ceo Robert Duffy, it's especially meaningful.
"After our partnership with LVMH, I really kept pushing the issue with Mr. Arnault [Bernard Arnault, chairman and chief executive officer of LVMH]," Duffy explains to WWD about the launch of Marc Jacobs' secondary line.
"Most people [at LVMH] didn't understand it, because LVMH was a luxury group and, I mean, that's what they do and that's what they do really well. There was a lot of resistance to it. I had to pitch it to everybody underneath [Arnault], and everybody said no."
Thank the sartorial stars somebody said yes – where would we be without Marc by Marc Jacobs' candy stripes and cute prints?