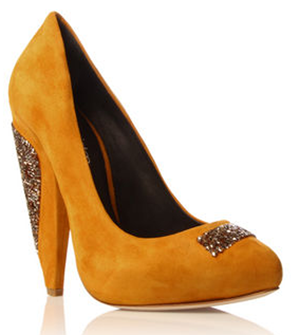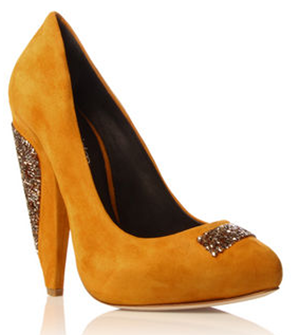 Now mustard may not tickle everyone's taste buds, but when it comes to fashion, there's nothing sour about this shade – especially when Kurt Geiger gets a look in.
Strewn in a regal burnt yellow that's perfect for off-setting autumn's austere colour palette, the sumptuous suede and concealed platform on Kurt Geiger's Corso Como courts create a cool but classic piece of party-ready footwear – plus the clever low-cut toe adds a subtly sexy finish this ultra-glam style to boot.
But frankly, we think every pair of shoes should come embellished in a mountain of Swarovski crystals. Just look at these bespoke sparklers – they certainly reinforce our belief that diamonds are a girls best friend.
Hollywood glam meets playful party shoes at only £290 – after-dark dressing's looking brighter, non?
Kurt Geiger Corso Como Courts, £290, available at Kurt Geiger. BUY NOW!