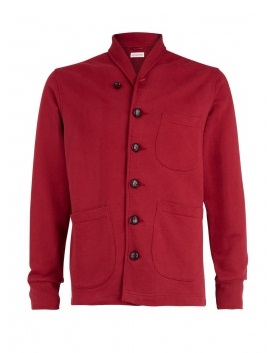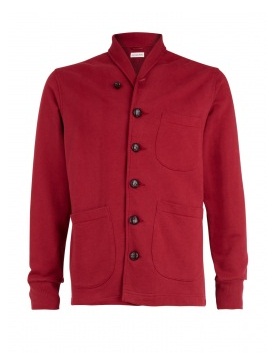 It can be hard to find cosy yet stylish winter warmers, but this claret shawl collar sweater by Universal Works is one of our favourites for him this season.
Super soft and toasty, it features brown cross button fastenings with a tab button at the collar alongside one chest pocket and two front ones to complete a very vintage-inspired design.
But timeless though it may be, we love how on-trend this will look when worn with new-season chinos and a shirt – plus, it's in a rather fetching festive red to boot.
What's more, this sweater jacket boasts two styles rolled into one – a relaxed jacket shape for structure with sweatshirt fabric for comfort – making it a must-have gift for the style-savvy man this Christmas.
A classic design with a contemporary twist? We can't imagine any boy wanting to bypass it this winter.
Universal Works Claret Tarleton Shawl Sweat Jacket, £89, available at my-wardrobe.com. BUY NOW!