Last Updated on 20th December 2010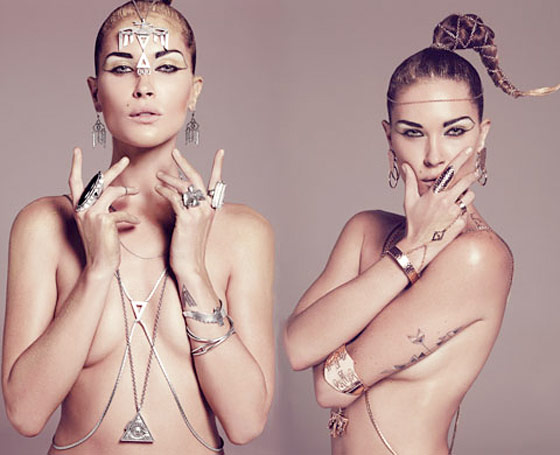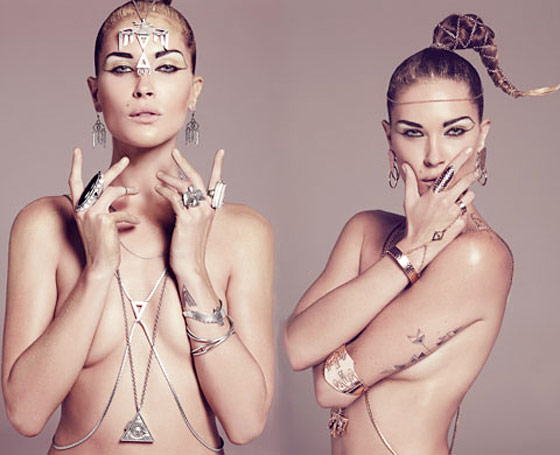 Fans of Erin Wasson and her Low Luv jewellery line will be pleased – she's just shot a new campaign, starring herself, naturally, wearing the latest Low Luv pieces which can only mean a new collection is about to drop.
Shot by Paola Kudacki – who says "the clothes were not necessary" – the SS11 lookbook shows a naked warrior-like Wasson (inspired by her role in Lagerfeld's Pirelli calendar, perhaps?) clad in her label's jewellery designs.
An interesting concept, maybe, but one that doesn't seem to be going down too well with the public so far. Comments left on the Cut include, "I wish I could un-see that" and similar stick-to-modelling sentiments.
Well, we for one have long been fans of Low Luv's easy cool pieces and, cleopatra campaign aside, can't wait for the new collection to bow – that gold bangle chained to a ring is top of our lust-list.