Last Updated on 5th January 2011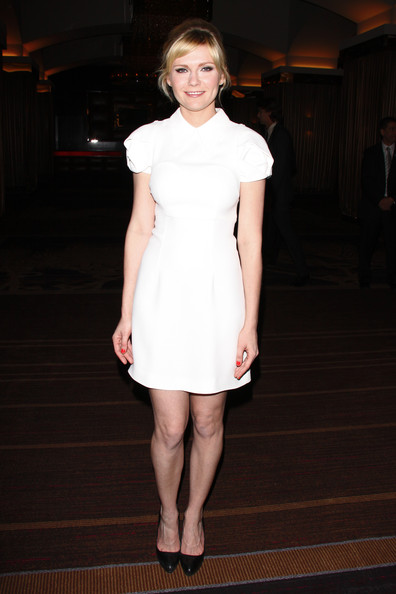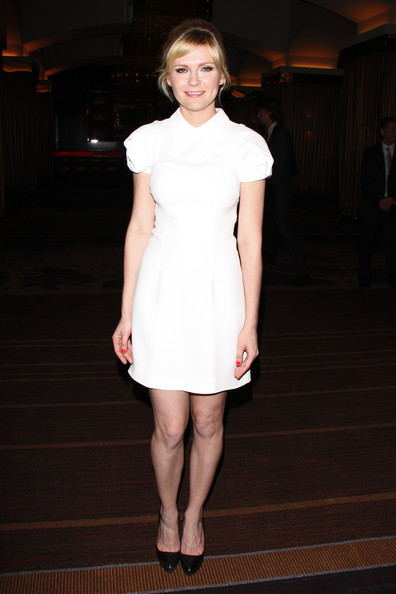 After slating Kirsten Dunst's sartorial choices not once, but twice, in our round up of last year's worst dressed celebs, we decided to put our style differences aside and give the girl a second chance – after all, it is the new year.
Whilst attending the star-studded bash that was the Cosmopolitan Hotel New Year's Eve Party in Las Vegas on Friday, the All Good Things actress made a clean, crisp statement in a white Miu Miu frock and black patent pumps – and although we love a good statement party dress, this little number was certainly on par with spring's minimalistic trend.
Other media-savvy critics have branded Kirsten's look too '1960's nurse' – though, granted, the sharp high-necked collar does look a little med-school – but we have to say we disagree: the girl rocks this chic puff-sleeved A-line shift.
Congrats Kirsten, you've proved that less can be more at a party – just keep up the good work.