Last Updated on 19th October 2013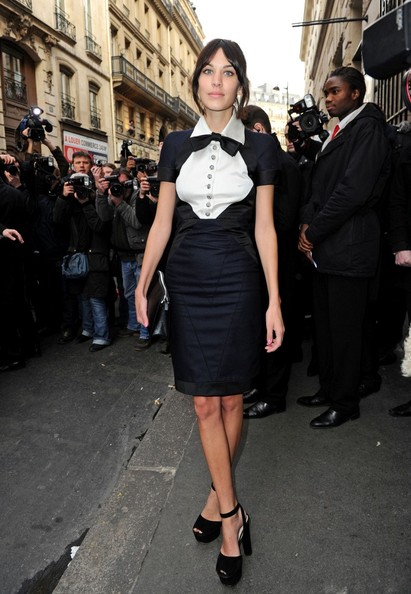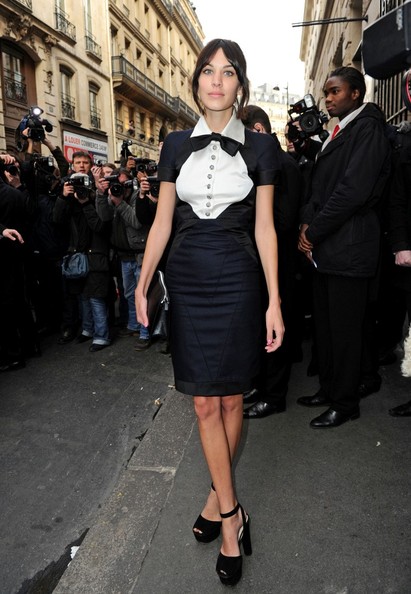 For those fashionistas lucky enough to attend even one of the couture shows in Paris this week, good for you – we're really not jealous at all. Ahem. But at least we get to spy on what they're wearing, and today's pick of the pretty crop is the cool and sophisticated Alexa Chung.
Standing outside Chanel's Paris store before its show yesterday afternoon, Ms. Chung chose to wear a quirky tuxedo dress from the label's AW10 Couture collection – after all, she loves a bit of androgyny at the best of times – and luckily for fashion fans, achieving Alexa's sweet style is easier than you might imagine.
If, like us, you want to recreate this haute couture look at home, take a peek below – we've got it covered.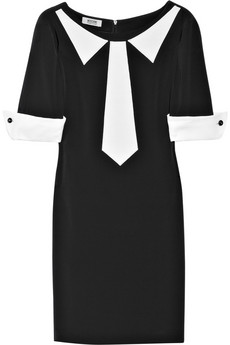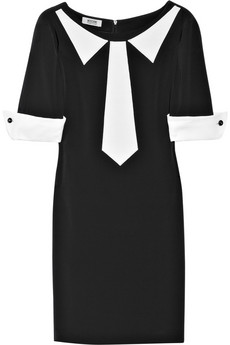 Moschino Cheap and Chic Tie-applique Twill Dress, £400, available at Net-a-Porter.
Take this Moschino Cheap and Chic tie-applique twill dress from Net-a-Porter – its monochrome finish is the key behind nailing this cute tailored look. And at £400, we think it's a rather respectable price, too, for recreating a haute couture piece.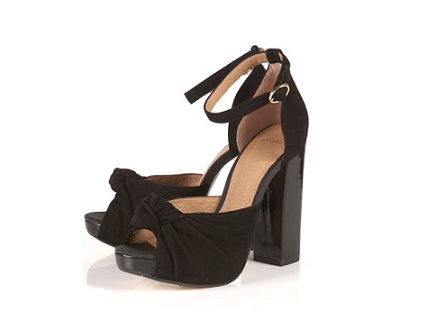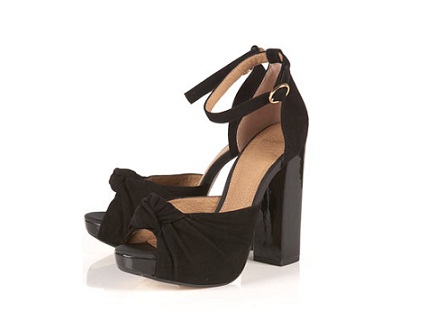 Lark black knotted sandals, £70, available at Topshop.
To add a touch of retro glamour to this look like Alexa, go chunky where footwear's concerned. A pair of block-heeled platforms keep things contemporary, so for statement slim-lined legs, head on over to Topshop where these Lark black knotted sandals lay in wait for just £70.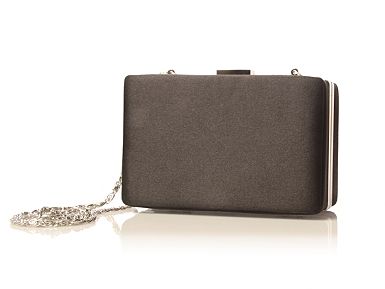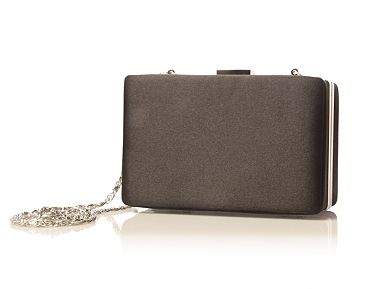 Black Origami clutch bag, £28, available at Debenhams.
Last but not least, complete Alexa's outfit by delving into your arm candy dreams for an envelope clutch. Understated and simple, follow her handbag suit with this gorgeous black origami clutch from Debenhams – at £28, it's a style-savvy steal.
If you fancy living the high life like Ms. Chung, mimicking her wardrobe choices is a pretty good place to start, we reckon…