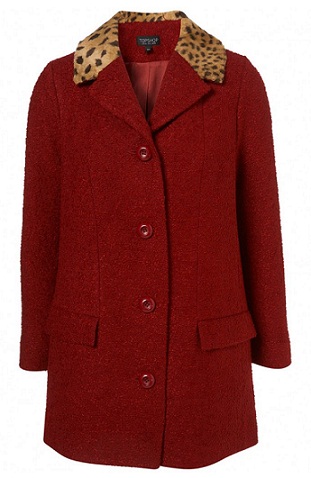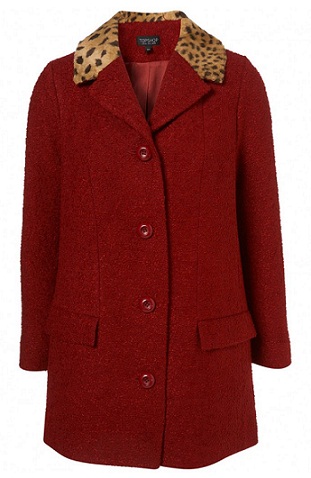 Unfortunately it's not quite time for us to be hanging up our coats just yet, and with snow predicted for parts of the UK this week, we think it's essential to have a collection of cosy coats to see us through it – whilst looking totally glamorous at the same time, of course.
Forget bleak blacks and browns and add a pop of colour with Topshop's oxblood vintage-inspired coat. The perfect supplement to your winter wardrobe, this thigh-length swing coat will give you that Sixties style that's been so popular this season – and for those of you wanting to add animal print without following the trend too religiously, the faux fur leopard collar is a flawless addition.
Thankfully, you can pop this coat over most things in your wardrobe, but we suggest a simple shift dress, black opaques and some patent penny loafers for a classic preppy look. Don't forget to add eyeliner flicks and a Sixties updo for sassy authenticity.
Topshop Oxblood Leopard Print Collar Car Coat, £85, available at Topshop. BUY IT NOW!