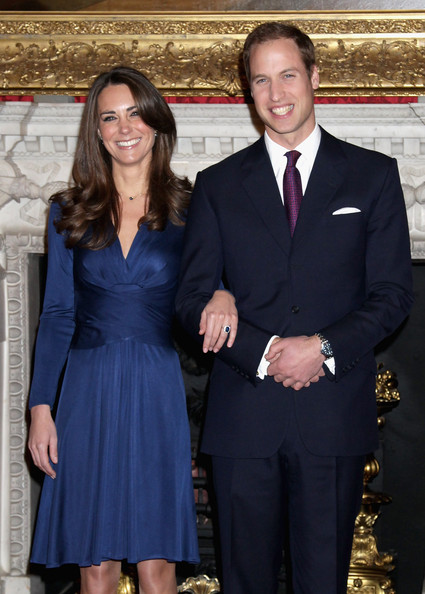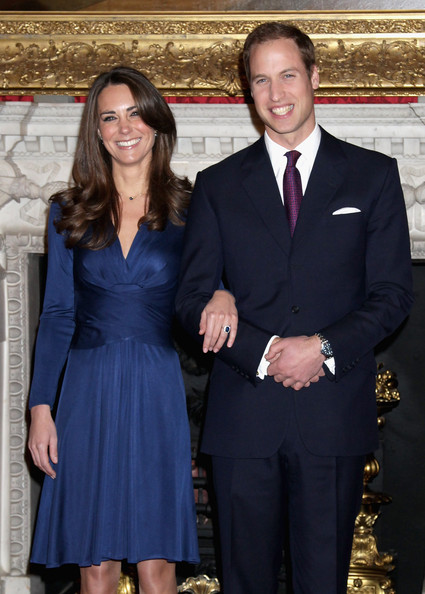 There's very few things in life that truly shock us, but Kate Middleton getting her own nail varnish? That's up there with the best – after all, it's a far cry from commemorative china plates and tea towels, non?
Sure enough, cosmetic company Butter London has created a one-off special edition nail varnish in the soon-to-be-Queen's honour – a glittering grey-blue shade to reflect Ms. Middleton's penchant for the colour blue (and, more importantly, to match her engagement ring).
What does one call this in between shade, you ask? Inspired by the nickname given to her by the tabloids throughout her eight-year relationship with Prince William, 'No More Waity Katie' is the unusual name chosen by Butter London for the limited edition varnish, reports LDN Fashion.
Set to be released in March – just in time to wear it on the day of the royal wedding, conveniently – the posh polish isn't the cheapest of varnishes we've encountered, but at £13.99, it's a purse-friendly piece of royal memorabilia nonetheless (and no doubt a flurry of fans are already queueing to part with their hard earned cash).
If you want to join them and pre-order your very own pot of royal finger paint, head on over to zuneta.com and get lacquered.