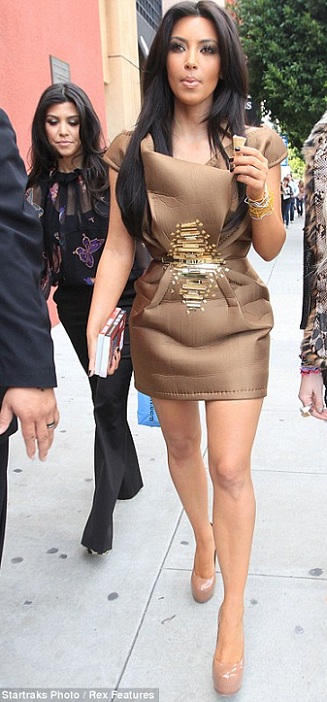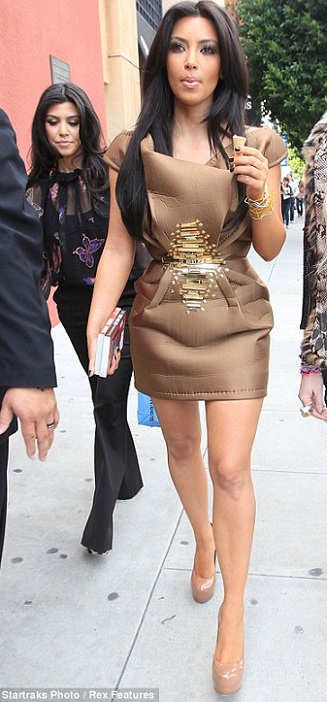 She's no stranger to showing a bit of skin, but Kim Kardashian's body-con dresses usually veer to the classic side of style – though her appearance on the Kitson show in LA last week would have you think differently.
Putting her more fashionable foot forward in a daring space-age dress seemingly made of synthetic rubber, Kim's gold architectural creation came complete with jewel embellishments and creases.
But what do you you think of her attempt at sartorial statement? Do you applaud her efforts or wish she'd stayed on the spaceship? Cast your vote below!
[poll id="7″]