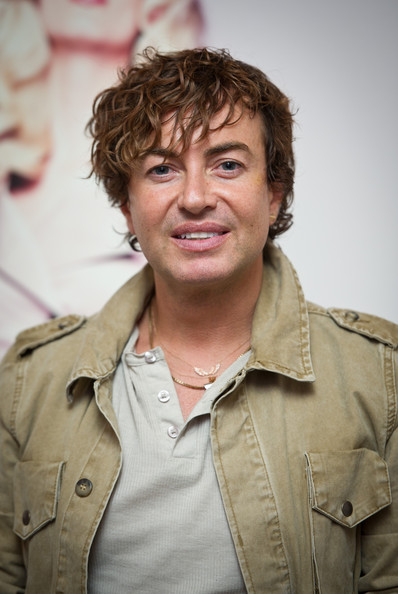 He's one of Britain's most fabulous and flamboyant fashion designers, and in between designing his iconic eponymous label, his collection, Star, for Debenhams and judging on Britain's Next Top Model, Julien Macdonald's found time to take on another project.
Diamond is the Welsh designer's newest diffusion line for Debenhams, a sister collection for his already popular Star string. Bold, sophisticated and sexy, it's full of signature glam dresses and fun, flirty separates that make every day feel like a Saturday night – especially if you've got disco fever.
We caught up with Julien amidst the chaos of fashion week to quiz him on his new venture, find out what's in store for autumn/winter 2011, and track down his top style tips for spring…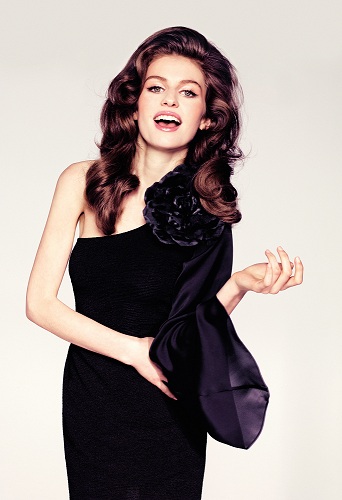 Tell us a bit about Diamond – how did it come about?
I have been designing Star by Julien Macdonald for Debenhams since 2003. Star is so popular and I have such a loyal customer base that it made perfect sense to create sister brand, for a younger, more fashion forward customer.
What can expect from the new line?
Diamond is predominantly about dresses – everything a girl needs for a party. But there are also great daywear pieces mixed in that would take you from the office to a night out seamlessly. Colour and print are extremely important in this collection – it is designed to make a statement.
You've already got a successful collection at Debenhams – Star by Julien MacDonald – so how does Diamond differ to your existing collection?
Both of these ranges allow shoppers to buy Julien Macdonald at a very affordable price but Diamond is for a younger girl who is fashion forward – the range is super sexy, colourful and fun.
Are they designed with a different woman in mind?
I like to say that for the Diamond girl, every night is a Saturday night! And that is who I have in mind when design Diamond. It's for girls who like to get dressed up, go out and have fun!
What kind of woman do you see wearing Diamond? Does she embody a particular style or attitude?
Diamond girl absolutely loves fashion, wants to be a trendsetter and doesn't shy away from the spotlight.
Tell us about your inspiration for this collection – what's influenced you?
I always love animal prints and bright colours, they make you feel sexy and fabulous. Im influenced by glamorous young celebs, like Chery Cole, Tali Lennox and Rhianna.
Do you have any favourite pieces? Are there any key styles we should be looking out for?
There's a tangerine one-shoulder dress, which I love. The colour is very on-trend for this season and it makes a statement. My other favourite is the animal print jumpsuit. I like the idea that you don't have to think about what to wear with what. Just put it on and you're ready to go.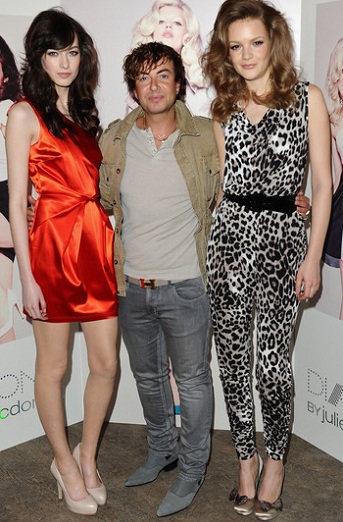 For people who can't afford your mainline, this is an affordable way for them to buy into your brand – what aspects of your signature aesthetic have you carried across to Diamond?
The thing about me is that it's always about glamour. Whether I am designing for my mainline or for Debenhams, I always want to design clothes that will make women feel sexy and glamorous.
Designing a lower-priced line must affect the way you create your collection – do you have to compromise your visions at all?
I wouldn't call it a compromise but the important thing for me is to find a way of making my designs accessible to the masses.
With Fashion Week just around the corner, where have you found the time to design another collection whilst continuing to develop your existing ones?
Well it's been a roller coaster ride to be honest! With Diamond, my mainline and also filming for Britain's Next Top Model, I have been extremely busy, but it's all been very exciting. I think it's always good to keep yourself busy.
How's your preparation for Fashion Week going?
It's going well.There is a lot of detail to sort out but I feel both calm and excited, as always before shows.
Any clues on what we can expect from you for AW11?
You'll just have to wait and see, even though I'm bursting to tell you!
Finally, if you can give our readers one style tip for spring, what would it be?
This season is about having fun with colours and patterns. Go for rich jewel tones and bold patterns but if you are nervous about brights, wear a bold top with jeans or statement colours on your lips and nails.
Diamond by Julien Macdonald is available at Debenhams now, with prices starting from £22. Click here to shop the collection.