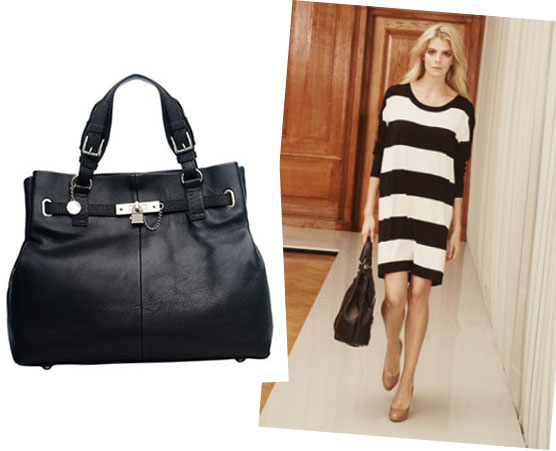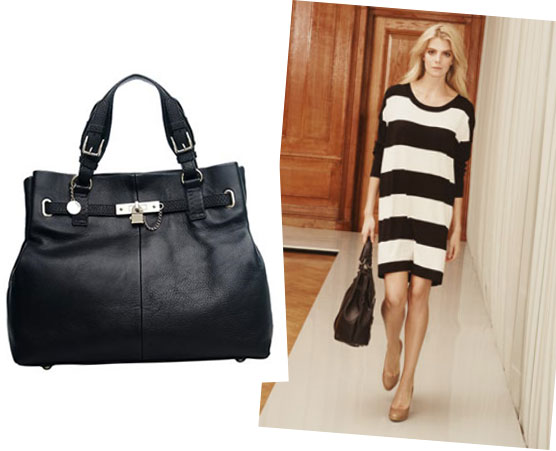 Every wardrobe deserves a stylish, sturdy, every day bag and we have just the perfect option. Currently enjoying an increase in popularity courtesy of Kate Middleton…Reiss are also in our good books as we're lusting after their Bleaker shoulder bag!
Yes, this bag ticks all our boxes. We love the shape, the lock detail, the beautiful lining and best of all it can carry a ton of things including our bulging make up bag and numerous tech gadgets. Oh, and it's expandable too!
If black is just too dull for you, worry not as it also comes in biscotti. So to summarise, it's gorgeous, timeless and affordable! £245 available at Reiss. Buy Now!