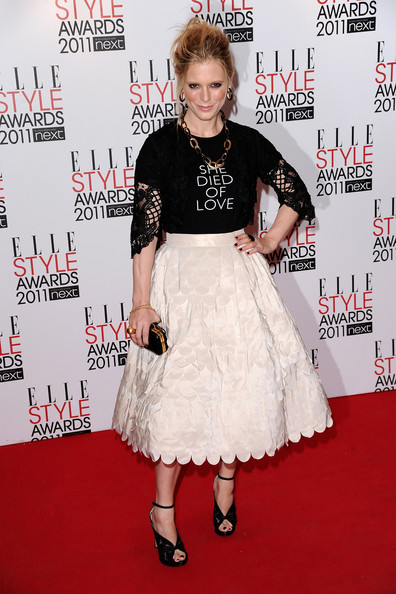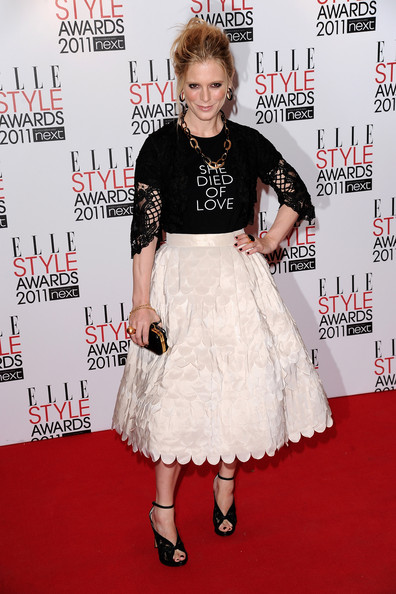 There's an obscene amount of pressure to look as cool as you can at such a fashionable event like the Elle Style Awards, and it obviously overwhelmed actress Emilia Fox.
Seperately, they are both lovely pieces but attempting to mesh a very casual T-shirt – designed by Erin O'Conner for Valentine's day – with a dressy full skirt such is definitely something best left to the more confident fashionista.
The look is too haphazard, let down again by messy hair and mismatching jewellery. Better luck next time.
Let us know your thoughts by voting in our poll below!
[poll id="32″]