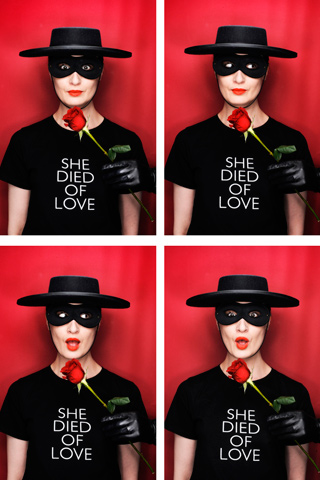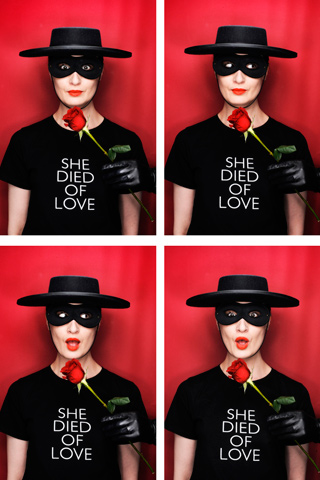 After launching her ethically sourced T-shirt label, She Died of Beauty, in September last year, British model Erin O' Conner is expanding her collection with an exclusive tee for Valentine's Day – but if your looking for all things sweetness and like you can forget it.
The one-off piece was designed with business partner Kate Halfpenny, and with the slogan reading 'She Died of Love' it may not be the most romantic of sayings, but hey, who wants all that soppy loved-up stuff anyway?
"We think 'She Died of Love' is just the perfect Valentine's present," the pair tell Vogue UK. "We have never singularly launched any of our tees so we thought Valentine's Day was the ideal time to devote a bit of love to our loyal fans."
Featured in black and white, the tees make way for a fiesty passionate alternative to your usual Valentine's Day gifts, but underneath this hard-edged exterior, it seems Erin really is a big softie at heart.
"My boyf has bought tickets to watch The Childrens Hour and I am cooking his favourite food (Shepherd's pie), in a heart-shaped casserole dish," she says, revealing her February 14th plans.
With the T-shirt priced at just £40 a pop, we suggest you grab your O'Conner tee pretty sharpish at shediedofbeauty.com if you want one for Valentine's.