Last Updated on 18th February 2011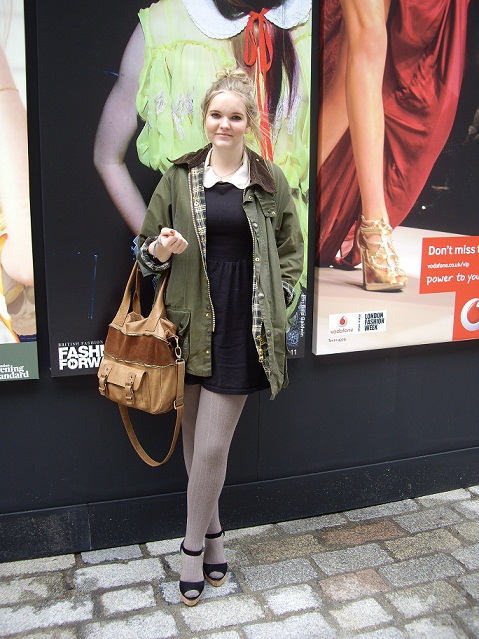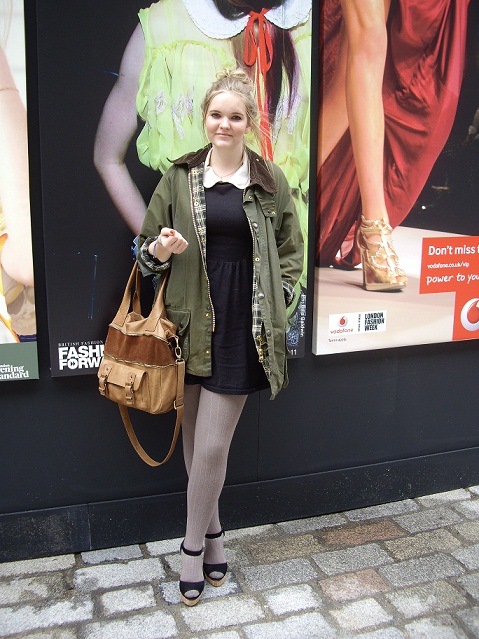 Afternoon, folks! So the first day of London Fashion Week is in full swing, as if my aching feet don't know it. Here's what I'm wearing today – a Sixties shift dress from ASOS, nude opaques, cork platforms from Office and my trusty Barbour jacket. Oh, and I'm also showing off my new Daisy Jewellery Chakra bracelet for the first time – apparently it'll let creativity flow through me.
And, of course, I've got a spare pair of flats in my bag (London's cobbles are nothing if not tiresome and treacherous).
Popped backstage at Maria Grachvogel this morning before watching her amazing salon show (more on that later) and have just been backstage at Sass & Bide to film some hair and makeup vids. Must dash, Felder Felder's next, followed by Bora Aksu and PPQ later.
Stay tuned for the first round of reviews…
Follow us on Twitter for on-the-go updates.