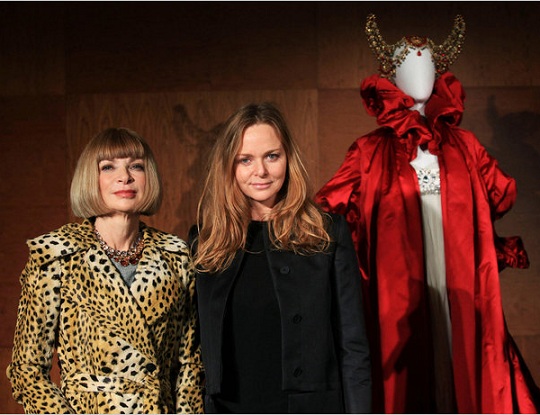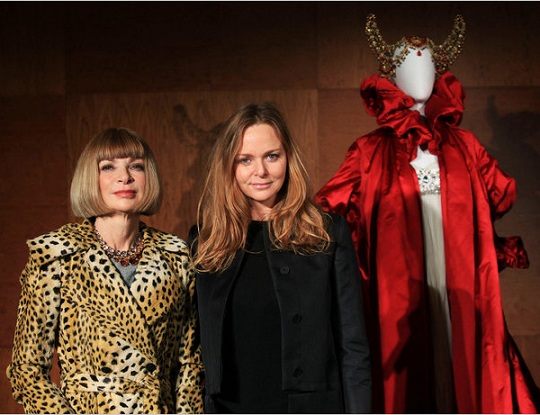 Anna Wintour and Samantha Cameron gathered quite the crowd yesterday morning as London's fashion press –us included – arrived at the Ritz for the unveiling of Alexander McQueen: Savage Beauty – an exhibition held by the Metropolitan Museum of Art to celebrate the British designer's incredible career.
Launching on May 2nd at the Costume Institute Gala (two days before its official opening at the museum on the 4th), the exhibition will display around 100 examples of McQueen's magnificent contribution to fashion, from his first postgraduate collection in 1992 to Angels and Demons, his final collection shown posthumously in 2010.
"When I heard from Anna Wintour that the Costume Institute's major annual exhibition would explore the artistry of Alexander McQueen, I was thrilled by this recognition of British fashion," Samantha Cameron said, kicking off yesterday's breakfast conference at the Ritz – the perfect location; McQueen had shown his first post-graduate collection there with Isabella Blow running and grabbing people from the isles to come and view it, we were told. "I'm sure that the party on the 2nd May will be a very, very special night."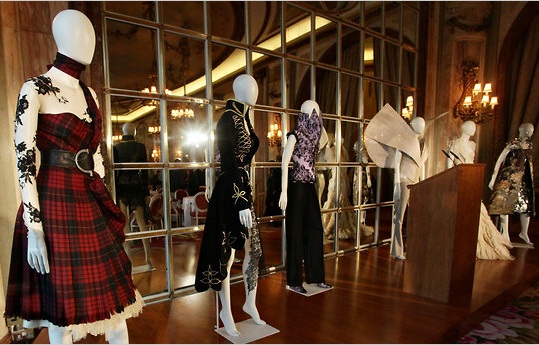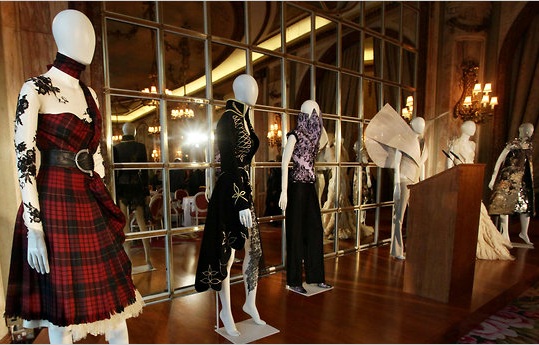 Thomas P Campbell, director of the Met, and Andrew Bolton, the Costume Institute's curator, both spoke lovingly – and in length – of McQueen's work and life as an artist, thanking Anna Wintour for her continuing support, Sarah Burton for providing invaluable insight and Stella McCartney, who he named co-chair of the Costume Institute Ball – and all of whom were sitting front row at yesterday's breakfast alongside some of McQueen's most celebrated creations.
"McQueen's work fits easily in the discourse of art. He can be considered no less than a great artist," Campbell told us, with Bolton adding, "We drew on the McQueen archive in London and are indebted to McQueen's co-workers and colleagues for their willingness to share their memories of him.
"Especially Stella McCartney, whose friendship with McQueen makes her an ideal co-chair for the Costume Institute Ball, and Sarah Burton, who gave a valuable insight in to McQueen's design process over the past 14 years."
Sat just two tables behind Anna Wintour, Samantha Cameron, Stella McCartney and Sarah Burton, we're both thrilled an honoured to have been invited along to yesterday's presentation and to get great insight into the forthcoming exhibition, which promises to be a must-see for all fans of fashion and art alike, bringing the genius of McQueen to the masses.
The exhibition will run from May 4 to July 31, 2011 – get the date in your diaries.