Last Updated on 25th February 2011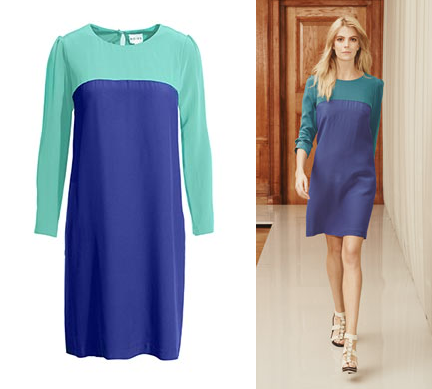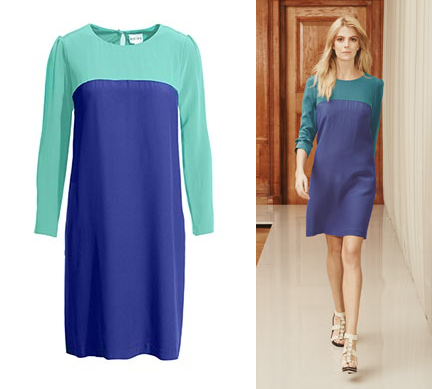 You've heard how hot colour-blocking is this season, but chances are you're a bit bewildered – green trousers and an orange top, really? It's a little tricky pairing separates together, so we've taken the legwork out for you and found this dress from Reiss.
This classic shift dress nods at the colour-blocking by combining two shades of blue on one item, making it an easy throw-on for effortless on trend dressing.
With it's loose yet elegant shape, it'll look great with nude heels on a night out or paired with with flats during the day for the most fashion-forward look in at the office. However you choose to wear it, you'll impress even the most seasoned style-setter with your simple take on a complicated trend.
Reiss Penelope colour block dress, £159, available at Reiss. BUY NOW!