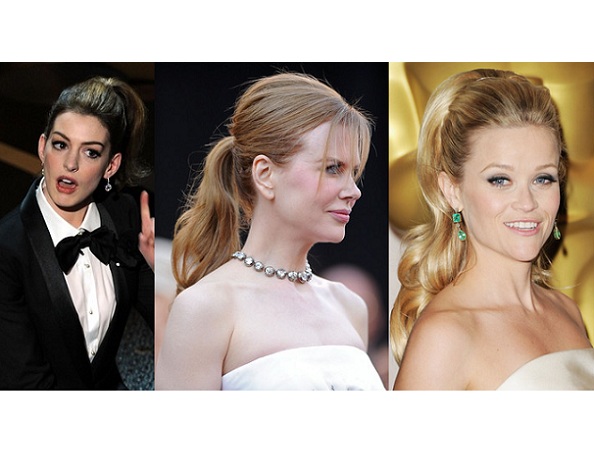 Forget Fifties waves and chic chignons (although they were still in abundance), there was only one hairstyle everyone was talking about at yesterday's Oscars, and that was the humble pony tail.
Whether scraped back and sky high like Anne Hathaway, sleek like Nicole Kidman or backcombed and bouncy like Reese Witherspoon, the pony tails trotting the red carpet last night were a far cry from the school playground.
But we want to know who you think worked the spring hairstyle the best. Cast your vote below to have your say.
[poll id="43″]