Last Updated on 1st March 2011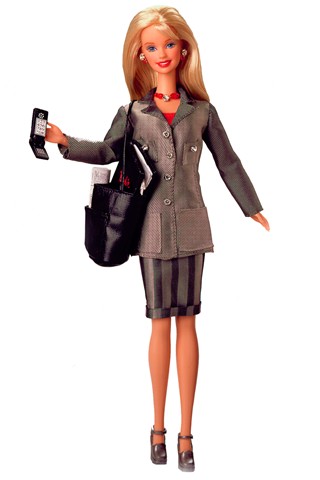 Everyone knows that the iconic Barbie doll will always be remembered for her itsy-bitsy waist, platinum blonde locks and skimpy outfits, but it's time to put the past behind us and introduce the conservative architect Barbie – nope, we didn't get excited either.
As the famous toy turns 50, she's undergone yet another career transformation, and with previous job titles including astronaut and surgeon, this time we see the famous blonde turn into an architect. Not her most glamorous of career moves, but we guess it's just another way for the media to banish those ditsy blonde stereotypes.
Her new get up comes complete with thick black rimmed glasses, a blueprint holder, a skyline printed dress and high heeled boots, all aimed to get young girls thinking about their futures more seriously – and although it's not in her preferred pink colour palette, the stilettoes and tight fitting pencil skirt still can't hide Barbie's love for all things fashion.
"We believe the Architect Barbie will help inspire a new generation to consider the profession of architecture," the American Institute of Architecture tells the Telegraph.
The new look comes as part of the latest designs in Mattel's Barbie I Can Be line, with the new architect doll hitting shops in autumn this year.
Maybe we'll see a rise in women architects? We're not holding our breath either.