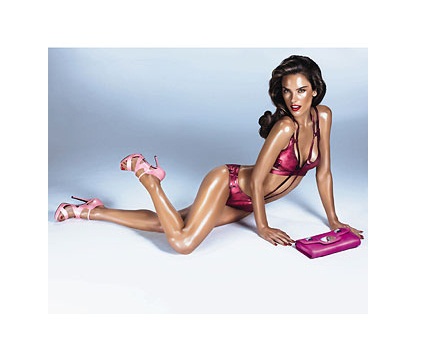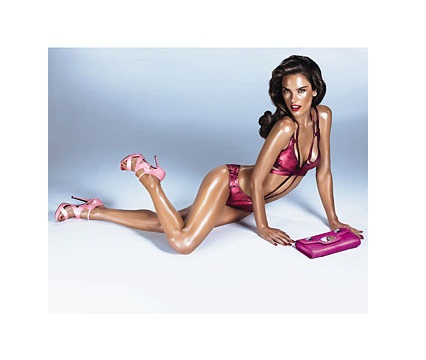 Victoria's Secret Angels have always remained creatures of other-worldly, goddess-like beauty, but it seems Brazilian model Alessandra Ambrosio has been given a little artificial lifting for Love Magazine's March issue.
Made to resemble a life-size Barbie doll, the mum-of-one looks positively plastic after receiving the Katie Grand treatment – heck, we think the original blonde bombshell has some stiff competition on her hands!
"Alessandra is a goddess and it was lovely to work with her again on Love," Katie Grand, the magazine's editor-in-chief, told Vogue UK. "Solve [Sundsbø] and I worked together on several air brushing stories for The Face and Bottega Veneta in the early 2000s, and I thought it would be good to use the technique again, but this time the retouching was all done by computer rather than by hand."
Ambrosio is set to join a string of celebrity lovers later this year with her up-coming wedding to Jamie Mazur, and she's got bold ideas for who she wants to wear on her big day.
"I just have this picture of a dress that I loved from Alice Temperley," she tells W magazine. "I always dream that Stefano Gabbana and Domenico Dolce [would do something for me]. The Dolce & Gabbana dresses, they are always fantastic. So those two. I would probably wear both!"
See Alessandra Ambrosio in the latest issue of Love, out February 7th.