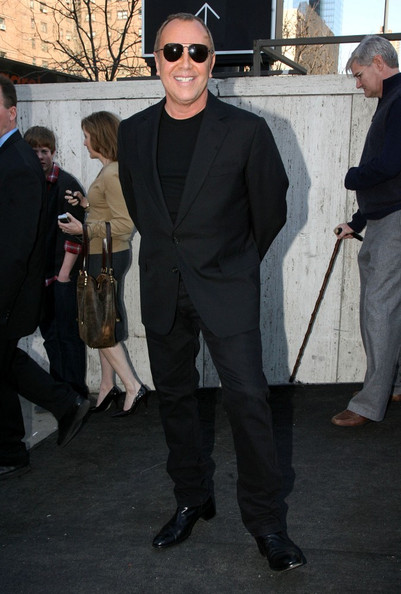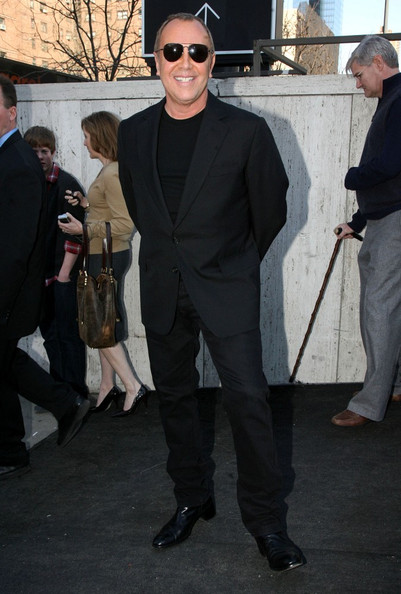 American designer Michael Kors certainly has something to smile about these days after opening his first store in Paris on rue Saint-Honore yesterday – we'd be sporting a pretty huge grin too.
The store's within short walking distance from Colette and stands as his largest store in his 175-shop global chain, with an impressive 7,000 square foot radius and two storeys high – it definitely makes a fashionable impression on the Parisian front.
Kitted out in gleaming white glass and chrome interior, with zebra-skin rugs and black and white photographs galore, it looks as if Michael has favoured the monochrome style touch for this one.
Inside you can find all the treasures you desire from the designer's complete collections, including his diffusion line, Michael by Michael Kors; his main line, and all his accessories, jewellery and fragrances.
But as a little something extra – he knows how the French love their little pet pooches – Kors has designed a new range of dog-carriers in canvas and leather with matching leads, especially for his new store.
And with his new Madison Avenue store now open on the corner of 67th street in New York, followed closely by his new London lifestyle store on Regent Street opening in two weeks' time, reports the Telegraph, it looks as if the Kors empire hasn't finished expanding just yet.