Last Updated on 16th March 2011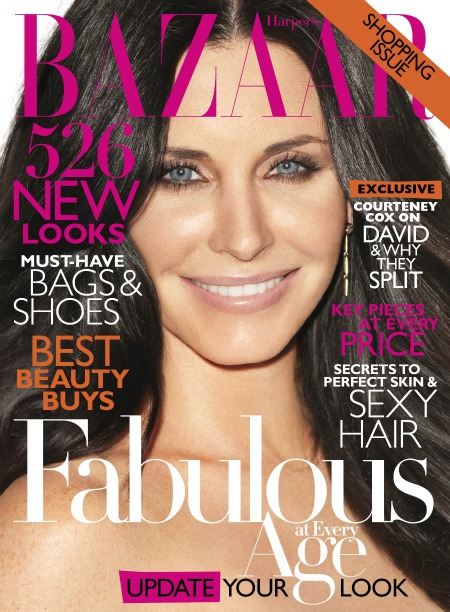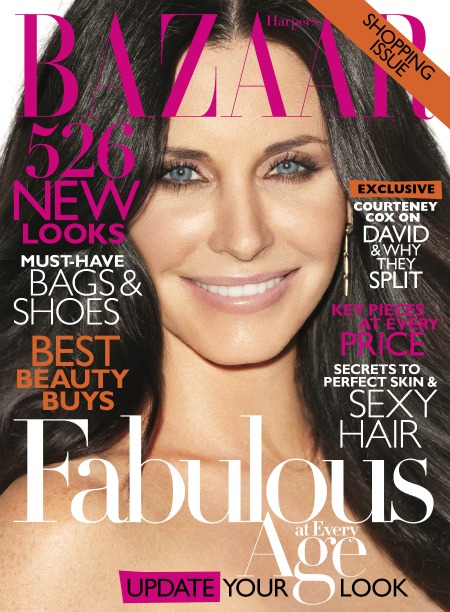 We know her best as the loveable character Monica in smash hit sit-com Friends, but as Courteney Cox takes a look back at her love life and career in Harper's Bazaar's April issue, she reveals a lot about the recent events surrounding her and her husband.
"You can't really get mad at David because he's not a malicious person," she says of her estranged husband, David Arquette. "He was dealing with things the best way he could. And don't get me wrong, he was on a show for entertainment. David is smart, and David is also a showman. He knew what he was doing."
"I don't know what's going to happen, but I don't think he'll be doing more Howard Stern any time soon," she adds. "He's not out to harm. But I'm his biggest protector. I can't help it."
Despite their seven-year age gap, Courteney's adamant it wasn't the root cause behind her's and David's split – infact (and as her role in Cougar Town might suggest) she rather liked being a cougar.
"Most guys aren't that mature, are they? They just don't think the way we think." She says. "I thought I had always been a little bit of a cougar with David. I don't find the whole cougar word that offensive. And also, a cougar is someone who takes care of herself and goes out with younger guys. She doesn't need a man to take care of her."
And that's the way it's going to stay for Courteney for a while.
"I have no desire right now," she says when asked about finding love. "I'm not saying never. It just seems weird. I don't even know how that would happen or how you meet people. I really don't like to go out. I'm not great at small talk. I like to go to dinner with people. I don't like to go to parties. There's a sign on my forehead: EXITING SOCIAL LIFE, ENTERING INTO ISOLATION."
The April issue of Harper's Bazaar hits newsstands March 29th – but in the meantime, take a look below for behind-the-scenes footage from Courteney's Harper's Bazaar shoot.
Image: Terry Richardson for Harper's Bazzar