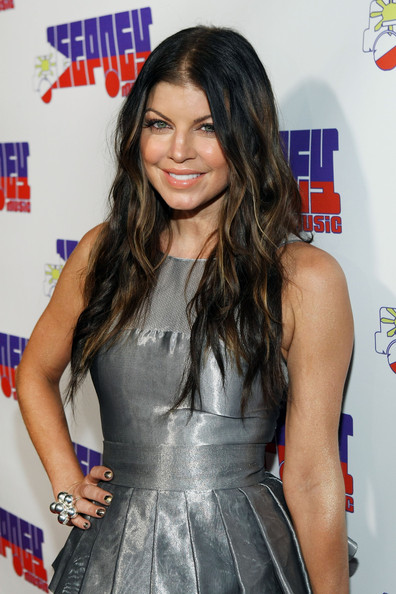 Fergie, Black Eyed Peas frontwoman and all-out fashionista, is the latest A-lister to join Avon's ever-growing cast of celebrity collaborations.
The beauty brand snapped up the hip-hop hottie to front a new fragrance, and hope she will bring a dose of rock 'n roll attitude to the label , something that the previous faces, including Reese Witherspoon, Courteney Cox-Arquette, Jennifer Hudson and Salma Hayek, haven't offered.
"I love the roster of women Avon has supported, Fergie said. ""Each one is completely different, but they are all wonderful, strong women who have a purpose. It was very important to me to bring what I have to the table. I'm a bit more rock 'n' roll than some of the other artists, and Avon has really allowed my personality to come through, the 34-year-old told WWD.
The fragrance, which is yet to be named, joins a long list of celebrity fragrances, including Sarah Jessica Parker's new SJP NYC and Beyonce's soon-to-be launched scent. Set to launch for Autumn 2010, the perfume will be available through Avon sales representatives.
Fashion's getting rather fragrant as of late, isn't it?