Last Updated on 19th October 2013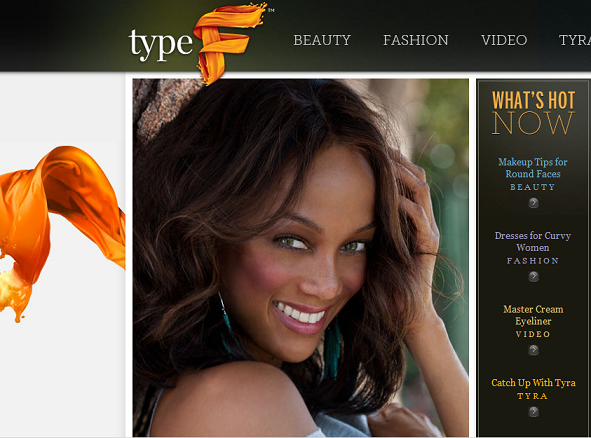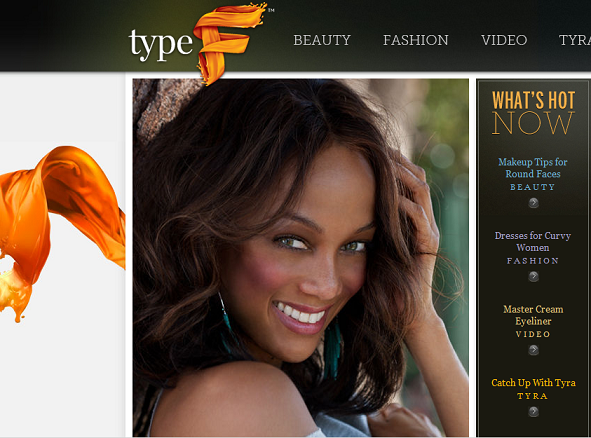 We love Tyra. We love America's Next Top Model. We love how she reassures contestants with her big forehead and 'kiss my fat ass' attitude. We love how she ditches her hair extensions to keep it real. We love everything she does –so we're been pretty excited about her new website, Type F.
Launched yesterday as the latest addition to her business empire (for which she's studying at Harvard Business School, FYI), Type F is her biggest publishing venture to date with thousands of articles containing fashion, makeup and hair advice for women of all sizes, ages and race.
That, in itself, is nothing new – despite implications to the contrary before its launch: "Finally, a revolutionary fashion and beauty site tailored for you" it read – but it does have some sweet features.
Most notably, personalised style tips. Readers can register their details, including things like eye shape, hair colour, skin tone and face shape, and receive customised responses and tips tailored to their 'type' (the entire angle, if you haven't already gathered, is to find your unique type outside of the industry's standards).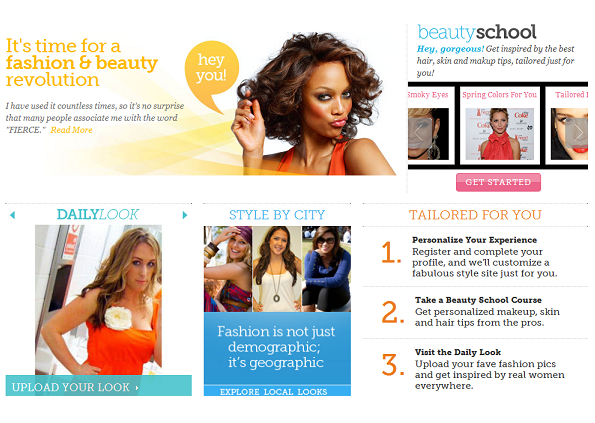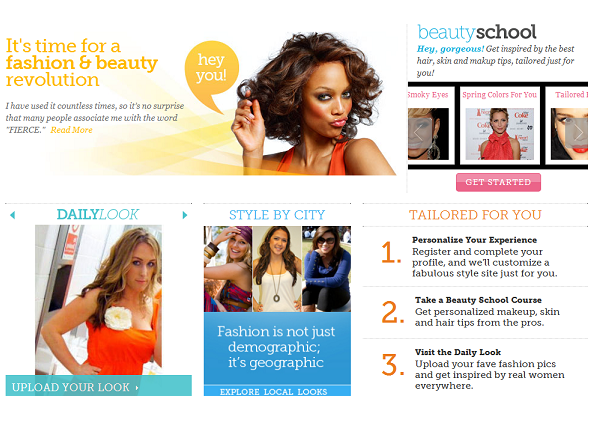 And to create a community atmosphere, visitors can submit pictures for 'look of the day' and search for style by city, where they can be inspired by other 'real women'. There's lots of reference to the word real – 'real women', 'fiercely real' – which we find a little annoying, but there's plenty of typical Tyra empowerment, too. This, for example:
"For a long time, the fashion world defined my "type." I want to define what type of woman I am. I don't want a few editors to dictate my style; I want it to be more personal. Making things more personal always makes them more powerful."
"When anyone tells you what "type" of person they think you are, it is personal. Let's decide our own type no matter how fierce, fabulous, fun or feisty it may be."
Also, she uses the word fierce a lot. Three guesses for what 'F' stands for in Type F…
We expect it'll be a great success, mainly because it's Tyra. Check out her new site at www.typef.com and let us know what you think of the 'revolution'.