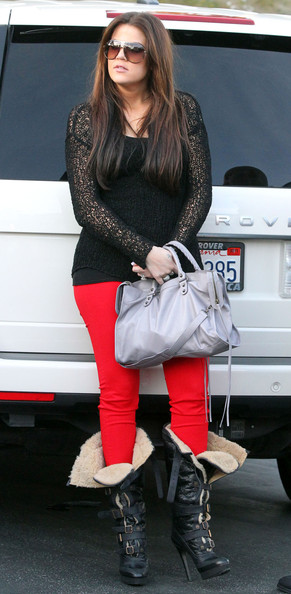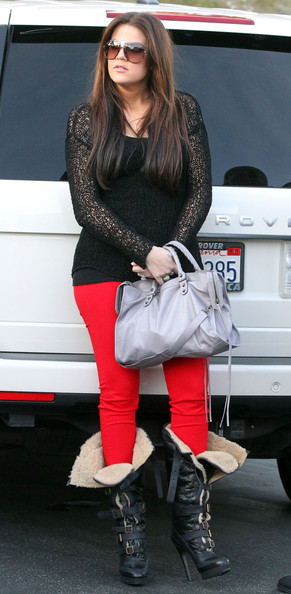 It may be hard to believe that there are, in fact, days when the Kardashian's aren't dolled up to the nines (they even look glamourous in their gym gear). But spotted earlier this week in LA, youngest sister Khloe chose to hang up her bodycon and dress down – though she made sure she'd still get noticed.
Donning a pair of bright red J Brand jeans (a favourite amongst celebs) to have lunch out with her hubby, we love their bright statement – but we're not so sure about the oversized Burberry boots and handbag she chose to accompany them.
If we're honest, we're surprised she veered away from the classic Kardashian uniform of huge platform heels, but if her feet needed a rest, a simple pair of ballet flats would've been better than those bulky boots on this occasion.
Plus, we'd have preferred a black handbag to her grey tote, too.
Still, we're giving Khloe top marks for effort with her bold denim. But what do you think: are those jeans a hit or a miss?
[poll id="59″]