Since it's Friday, and a sunny one at that, I'm feeling inspired to shop the best of summer's offerings ready for a weekend of fashion indulgence (really, any excuse).
Today, I'll mostly be shopping at Matches – not only is everything on my current wish-list ready and waiting with open sleeves – and more besides – its offering free delivery until Sunday, which, frankly, is really just the cherry on the proverbial cake.
And hey, when one of my favourite stores is giving me the go ahead to shop without feeling guilty, I'm going to take it and run.
Here are my Friday must-haves from Matches which, with a bit of luck, will be winding their way to me tomorrow (well, one can wish).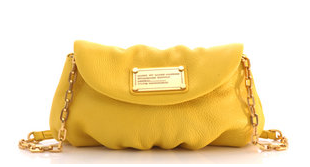 What do you do when you can't get enough of the sunshine? You carry it under your arm. Marc by Marc Jacobs' Karlie mini bag is a super cute – and striking – statement that's guaranteed to make a splash whatever the weather.
Marc by Marc Jacobs Karlie mini cross body bag, £220, available at Matches. BUY NOW!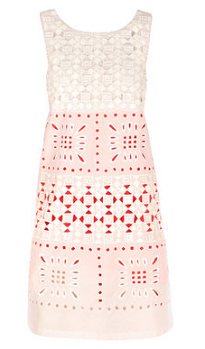 The only thing better than a white lace dress is a white lace dress with red lining. Pretty and polished, Sportmax's applique A-line dress looks decidedly continental with a playful retro colourful splash – I can't wait to wear this on hot summer days with cute flats.
Sportmax applique A-line dress, £788, available at Matches. BUY NOW!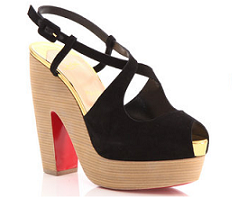 Oh, Louboutin! Strictly speaking, I'm not really a Louboutin girl – I like my heels block and bold – but I've been totally charmed by the power of these chunky platforms. Perfect for stomping, they've got everything I love right now – black suede, wooden heel, a hint of gold glam and an outrageously clompy design.
Christian Louboutin suede peep-toe sandals, £575, available at Matches. BUY NOW!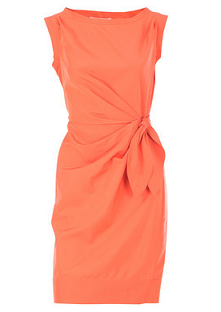 What is it about summer that instantly pulls me towards peach? For effortless elegance you can't beat DVF's signature draped dresses – the Della is perfect for summer soirees and those gathered pleats will hide a multitude of sins, barbecued sausages included.
Diane Von Furstenberg Della dress, £239, available at Matches. BUY NOW!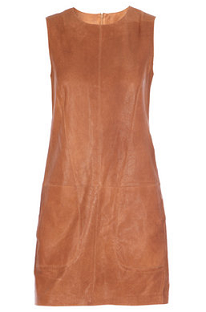 From elegance to edgy, Vince's sleeveless leather dress is the cool way to work a pared-down aesthetic. Evening chic doesn't get much easier.
Vince sleeveless leather dress, £550, available at Matches. BUY NOW!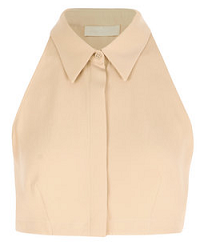 I don't really 'do' crop tops, but Cacharel's silk collar blouse is making me re-think that decision. With a stiff, pointed collar, it points perfectly towards androgynous style whilst still remaining utterly chic.
Cacharel silk collar blouse, £208, available at Matches. BUY NOW!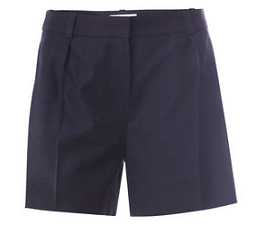 Tailored shorts are top of my summer wish-list – they work just as well looking sleek in the city as they do on downtown days. I love Carven's silk blend shorts, not least because navy is my favourite summer alternative. I'll wear them with a white embroidery Anglaise vest, a top knot and a slick of orange lippy, please.
Carven silk blend shorts, £278, available at Matches. BUY NOW!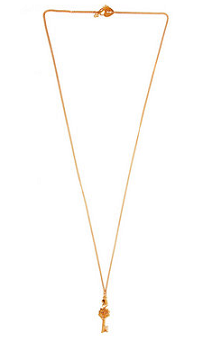 My penchant for long gold pendants doesn't appear to be waning any time soon. Zoe & Morgan's wolf key necklace has just the right balance of delicate and edgy – the little details like the hand holding the wolf head key are especially sweet.
Zoe & Morgan wolf key necklace, £208, available at Matches. BUY NOW!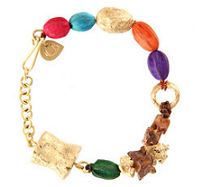 Bracelets are my 'thing' at the moment, there's something about the endless stacking options that make them super versatile and eclectic. This one by Hattie Rickards Made Unique is utterly charming and a steal at £48.
Hattie Rickards Made Unique Korosho bracelet, £48, available at Matches. BUY NOW!
&nsbp;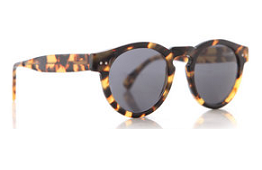 I can't get enough of round rims right now. I've got three pairs – and counting – but none are as cute as Illesteva's Leonard sunglasses. Wonderfully retro, they're the perfect fun frame to protect your peepers in style. See you in the Med!
Illesteva Leonard sunglasses, £155, available at Matches. BUY NOW!