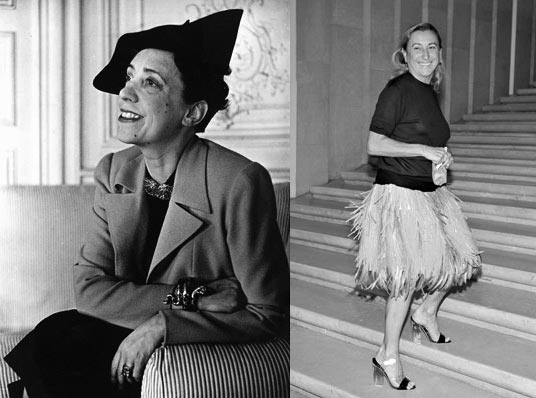 New York may have waved goodbye to the record smashing Alexander McQueen Savage Beauty exhibit, but the Metropolitan Museum of Art is making way for two new designers to fill the McQueen shaped hole in the hearts of city.
So, say hello to the fine works of Elsa Schiaparelli and Miuccia Prada, whose designs will be celebrated and honoured at the Costume Institute in the New York museum.
We're not sure if the joint exhibit, entitled 'Elsa Schiaparelli and Miuccia Prada: On Fashion' will match the Savage Beauty box office figures, but we are confident the works of these two Italian women will do brilliantly.
Schiaparelli's exhibit at the Philadelphia Museum of Art attracted over 80,000 visitors in 2003, so imagine what injecting a little bit of Prada into the mix will do?
Also, keep an eye out for the coverage of the party, which is due to take place in New York on May 7th – it will be hosted by Miuccia Prada, Anna Wintour and Carey Mulligan; we imagine anyone who is anyone will be in attendance looking absolutely fabulous. Watch this space!
[Grazia]