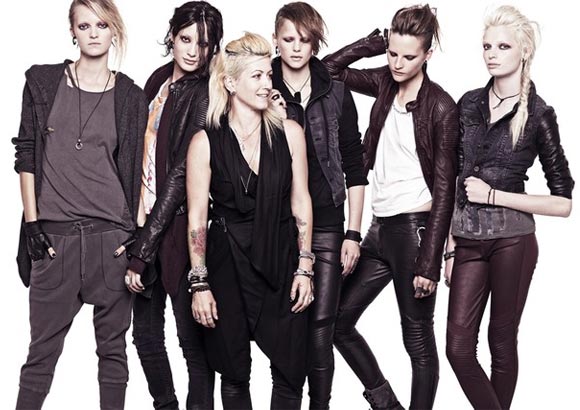 Yep, that's right – H&M is working with a film for its next collaboration. The high street chain that we can't seem to get enough of these days is collaborating with David Fincher's The Girl With the Dragon Tattoo to create a range of clothes inspired by Rooney Mara's character Lisabeth Salander, the film's protagonist and anti-heroine. 
H&M is keen to make the clothes as authentic and true to the film as possible, so has enlisted the help of the film's costume designer Trish Summerville.
"Salander's look is very real and very lived in, with pieces that her character has worn for a long time, like her jackets that act as her armour to shield her from the world," Trish Summerville explained. "I wanted the collection to have the essence and strength of Salander, with a fashion edge, and I'm pleased with the result! My goal is for women to find pieces in it that they love and then mix them with their own wardrobe to create their own personal style."
The 30-piece collection features leather jackets, ripped jeans, baggy hoodies, biker style boots and more – most of which come in shades of black, grey, off-white (to create the 'worn' effect) and dark red.
The range debuts exclusively at Colette in Paris on November 28th and then in Divided departments in over 180 H&M stores worldwide and online from December 14th.
[Vogue] [Image]